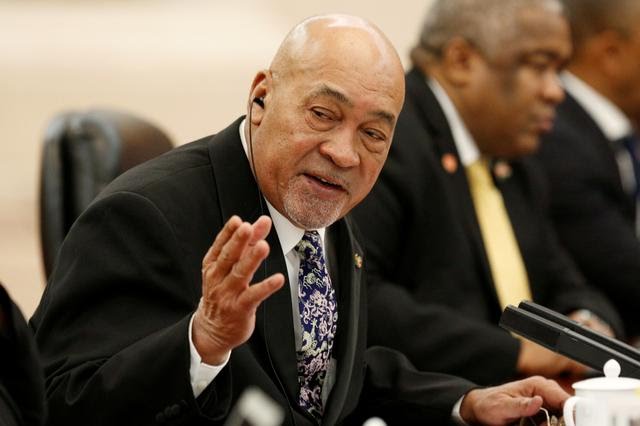 Photo:
President Desi Bouterse on his present trip to China.
Reuters) – A court in Suriname today convicted President Desi Bouterse of murder for the execution of 15 opponents in 1982 during an earlier term as military ruler of the South American country after he and other soldiers led a violent coup to seize power.
The court sentenced Bouterse, who is currently in China on an official visit, to 20 years in prison.   
Bouterse has dominated much of the history of Suriname since its 1975 independence from the Netherlands. He led the country of 560,000 people through the 1980s, assumed office again in 2010 and secured re-election five years later.          Continue reading →