Sajid Javid wants the Isis refugee stripped of her citizenship – can he do that, and what does it mean for her child?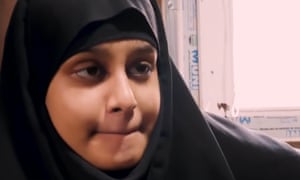 The home secretary, Sajid Javid, has ordered the Isis recruit Shamima Begum's citizenship to be revoked. Here are some of the key questions the move raises:
What was Begum's status before the order?
Both her parents are from Bangladesh and her father is believed to be living there now, but Begum is British-born and is not believed to hold dual citizenship. International law forbids nations from making people stateless by revoking their Continue reading →