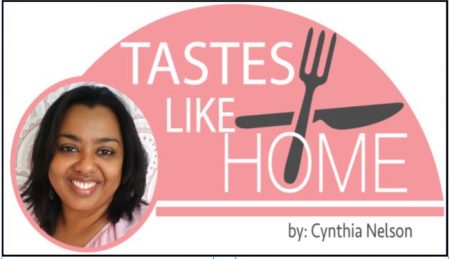 Do you think we will finally see some movement and concrete action on the food security and nutrition partnership that is being talked about between Guyana and Barbados? I hope so. We like to talk nuff in this region and as the Bajans would say, we like to use 'a lot uh pretty words'. But here is the thing, this is not the time for 'no lotta long talk'. Am I being naïve in thinking that Barbados' Prime Minister Mia Mottley being a straight talker and a doer, coupled with President Irfaan Ali's delight that PM Mottley "…came with the intention to do personal, intentional and direct work…" that things will happen? We shall see.
As we await this much talked about partnership, I thought that this week I would share with you some Guyanese and Barbadian foodie things.           
· Bajan Fish Cakes – Saltfish fritters pair well with any type of Guyanese Sour. It is mostly eaten here (in Barbados) with pepper sauce. But lemme tell you, having it with the Sour, the slight tartness from the cooked fruit and heat from the pepper make for some righteous cutters when liming or snacking.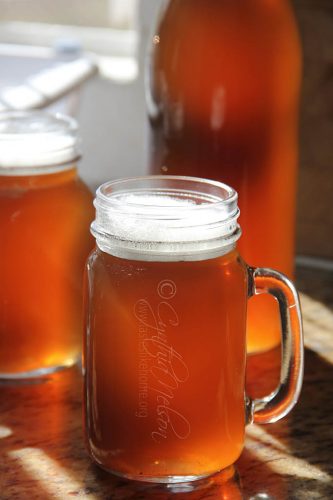 · Bajan Turnovers are sweetened coconut bread rolls made to be served individually. We have Salara, a sweetened coconut log-shaped bread roll that is served cut into thick slices. Both are excellent and it always makes me think of how not so different we are. Bajans love Salara and Guyanese love Coconut Turnovers even if we (Guyanese) are always comparing and saying that Salara is better. (LOL.) They are 2 different coconut rolls that should be appreciated on their own and not compared.
· You know how we like Bangamary right? Well hear this. Bajans go crazy for Bangamary. It is the number one sold frozen fish (fillet) here and the fact that it is available all year round, even better. Regardless of the size of retailer – the vendors selling out of coolers or the big supermarkets and large-scale seafood sellers, Bangamary for them is a guaranteed bestseller.
· Roti – Bajans cannot get enough of this flatbread but let me hasten to add that Bajan roti is not anything like a Guyanese roti. They have their version made popular by Chefette. Chefette's roti is more like a wrap. However, those in the know, go after the smaller eateries that sell Guyanese-style roti(s) – paratha and dhal puri – with dhal puri being the one most sold. There is an eatery on Bay Street – a highly traversed and busy area just on the outskirts of Bridgetown; pass by anytime from 11 in the morning and you will see the snaking line with nowhere to hide from the hot sun. Another eatery in the food court of one of the popular shopping malls sells dhal puri with a variety of options for filling – okra, pumpkin, salt fish, curried chicken, beef, potatoes and channa. The number one seller for the establishment and a sold-out item everyday is the roti.
· Bajan Rice and Peas with salted pigtails for seasoning is a fine dish but putting a Guyanese twist to it by cooking it with Guyanese fine thyme and fresh coconut milk, makes it sublime. One of my favourite home dishes that I make whenever I travel overseas and return to Barbados is this exact dish – Rice and Peas with a piece of pigtail and coconut milk. A few ochroes and wiri peppers are steamed on top of the rice; if I have, some fried Bangamary too.
· Barbadians have always had a longtime love affair with all types of pasta noodles, so it is easy to see and understand how chow mein has become a favourite – whether purchasing the dish at an eatery or buying the noodles and cooking at home. One of my Bajan friend's favourite dishes is strip chicken chow mein with lots of vegetables.
· Market vendors have benefitted financially in a meaningful way from Guyanese shopping. Not only do Guyanese shop greens/vegetables in large quantities but we've also informed Barbadian vendors about some of the things they grow that there is a ready market for. For example, 23 years ago when I moved here, not a lot of thick leaf callaloo was being sold although it was growing wild and plentiful in many yards. All of that has changed now with many vendors selling callaloo/spinach. Barbadians only use the word, spinach.
· Tripe was never an item you could purchase at the meat markets, but you would see small packages of imported tripe in supermarkets. Guyanese taught the Bajan meat butchers how to treat and prepare tripe; before, that part of the animal was thrown away. Today, tripe carries a premium price at the market.
· When in season, one could get breadnuts to buy but again, thanks to Guyanese, Bajans with the tree learnt when to pick the vegetable when green to be sold as katahar.
· There have been many times when shopping for karaila that I have been asked by Barbadians, how to prepare it. Understandably they complain about the bitterness, I'd explain about salting the karaila and then wringing it dry to remove most of the bitterness but that sounds like a lot of work so they would laugh and shake their heads. Then I would tell them that it is good to help regulate blood sugar levels, that gets some attention. I recommend removing the seeds, chopping, and blending with a little water, straining, and drinking a snap glass. Still too bitter for many, I think.
· Green plantains was not an item you could find readily in Barbados at the markets or supermarkets, but you could find lots of turning and ripe plantains. I know that I am among one of the many Guyanese who used to ask about green plantains. These days, you can find green plantains at the market but still not as much as you can find turning and ripe plantains. Just a few weeks ago a Barbadian vendor from whom I bought some green plantains asked me how to cook green plantains. I told her about adding it to soups just as she would any ground provision, making a boil and fry, frying and pounding it and also how to make plantain foo-foo.
· Now we (Guyanese) draw the line at certain things – Mauby and Souse. Guyanese have stated without apology that Bajan souse is a pickle and not souse (even though souse is essentially a pickle) LOL. The Bajan souse is good but different from our souse. Guyanese souse has a lot more flavour and seasoning and includes the "secret ingredient" – a little of the cooking liquid that adds body and flavour to souse. Barbadian souse is generally a lime juice pickle of cucumbers and parsley with a hint of hot peppers that is mixed with cooked meats such as pork knuckle, pig trotters, pork meat itself and then there is Chicken-foot souse. I think one of the reasons that Guyanese scoff at it being only a pickle is because most of the time the meats and pickling mixture are not given enough time to sit and soak up the juices.
· Beautiful barks of Mauby can be found readily but most of the Mauby made and drunk here derives from a very thick, super sweet Mauby syrup, redolent with cinnamon that has been diluted with water. As you know, we like our Mauby brewed and set for 2 to 3 days to ripen and develop that unique, rich, one-of-a-kind flavour, balanced with a deft handling of the spices that finishes with a sophisticated hint to bitterness.
Let's hope that the politicians will action their words on food security and nutrition.
Cynthia – cynthia@tasteslikehome.org… 
Website: https://www.tasteslikehome.org/
Stabroek News – February 19, 2022