Stabroek News – By Vibert Cambridge – October 3, 2021
Sweet Drink: A Preliminary Exploration of the Social History of Nonalcoholic Carbonated Beverages in Guyana (1870–2020).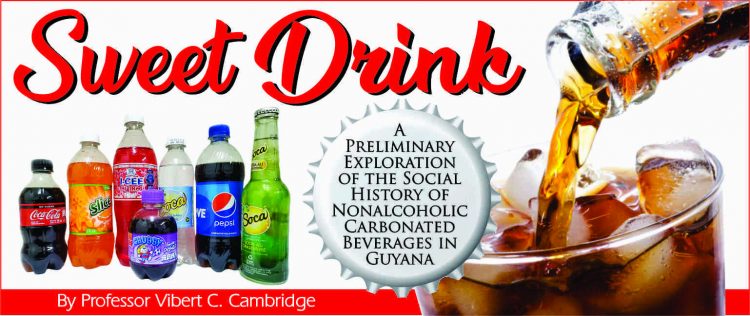 Demerara Distilleries Ltd
The early 1990s saw a new player in the Guyanese sweet drink marketplace: Demerara Distilleries Ltd. (DDL). The new company was established in 1983 from the merger of Guyana Distillers Ltd. (GDL) and Diamond Liquors Ltd. (DLL). These companies emerged from the nationalization of the sugar industry and ancillary rum distilleries in 1976.  Guyana Distillers Ltd. was a Bookers Bros. Ltd. company, and Diamond Liquors was owned by Jessels Holdings.
Although the new company's core business was rum, there was a sweet drink strand in its DNA. At the dawn of the sweet-drink era in British Guiana, one of the early bottlers was Bookers Bros. Ltd., the original proprietors of the Guyana Distillers companies. Another strand comes from Russian Bear, which was produced by the R. M. Wight company.