– By David Granger – March 7, 2010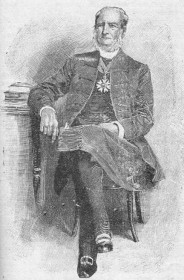 Such symbolism apart, distinctive features of college life were the unwritten code of conduct and the spirit of camaraderie which sprung up among the students themselves. These were achieved largely through institutions such as the system of 'prefects' introduced in 1915 and 'monitors' in 1924, a network of societies and clubs and, most of all, by the 'House System.'
The house system is a tradition associated with 19th century British public schools in which a 'house' originally referred to a boarding 'house' or dormitory of a boarding school. The word was borrowed by day schools such as Queen's College where a 'house' was used to refer not to a building but to a group of students that was not restricted to level (form).
The 'house system' was introduced into the College in 1916 on the suggestion of a master, Edward Pilgrim. Students were grouped at first into two houses − 'A' and 'B.' A third house, 'C,' was added in 1921; 'D' in 1932; 'E' and 'F' in 1945 and 'G,' 'L,' 'H' and 'K' in 1954. At that time, there were ten houses.
The practice of naming the houses after famous persons was started in 1921; each was eventually given a distinctive colour. The ten houses therefore possess their own names, letters and colours – A, Percival (red); B, Raleigh (royal blue); C, Austin (leaf green); D, D'Urban (brown); E, Pilgrim (purple); F, Weston (sky blue); G, Moulder (pink); H, Woolley (emerald green); K, Cunningham (yellow); L, Nobbs (originally white, now gold).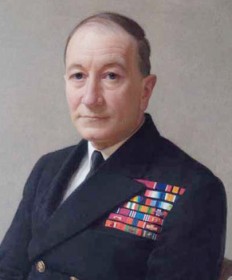 The primary purpose of the house system is to encourage team spirit and foster group solidarity. It is also the basis of competition as sports, debates and other activities are usually organised along inter-house lines. A trophy was awarded in 1954 for annual competition in academic work − based on year-round class work and external examinations − among the houses.
School ties, except for prefects and winners of 'college colours,' displayed house colours which were introduced in 1933. Each house had a 'head of house' (later house captain) and an additional number of 'house prefects' who were not necessarily school prefects. A staff member was usually appointed 'house master.' Houses would assemble every week, bringing together students of all ages and at all levels and were important platforms for participation in various extra-curricular activities. The 'house feed' was also a memorable annual event.
New students were assigned with the aim of balancing the membership of houses in order to foster fair competition. It became a convention that, once a student had been assigned to a house, younger siblings would join the same house when they arrived at the school. This convention sometimes extended to the children and close relatives of former students. Students would not normally change houses.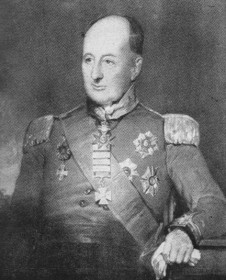 The ten houses are named after the College's founder; an explorer; an alumnus who became an admiral; three headmasters and two masters, one of whom died in the Second World War and two colonial governors.
Austin House is named for Bishop William Piercy Austin, MA, LLB, DD − the patriarch of Queen's College which was founded on August 5, 1844. He was Prelate of the Order of St Michael and St George, first Primate of the West Indies and Bishop of the Anglican Diocese of British Guiana and was personally responsible for the development of the College.
Having conceived the idea, Bishop Austin convened a meeting of prominent citizens in July 1844 to whom he explained his purpose and from whom he sought and received pecuniary support. The College, from the outset, was an institution of the Church of England and Bishop Austin was also the first principal. Born in Britain and educated at Oxford, his father owned Land of Plenty Estate on the Essequibo Coast, about 16 km from Suddie. He was consecrated Bishop of Guiana in 1842 after he had been Rural Dean in 1836. Bishop William Piercy Austin was born on November 7, 1807 and died on November 9, 1892.
Admiral of the Fleet John Henry Dacres Cunningham was one of the College's most distinguished alumni of all time. He was born in British Guiana, entered Queen's College in 1896 but returned to England after his parents died in a sailing accident. He sent a personal letter to the principal in 1946 referring to the educational foundation he received at Queen's fifty years earlier.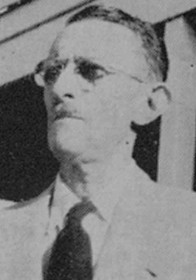 He was a naval cadet at HMS Britannia from which he graduated in 1901. His first service was as a Midshipman on the cruiser HMS Gibraltar and, just before the outbreak of the Second World War in 1939, he was promoted to Vice-Admiral.  He was knighted in 1941 and appointed 4th Sea Lord in charge of naval supplies and transport and remained in this position until June 1943 when he was sent to the Eastern Mediterranean as Commander-in-Chief Levant, as Acting Admiral. In August he was promoted to Admiral and later took the role as C-in-C of the merged Mediterranean commands.  John Cunningham retired from the Royal Navy in September 1948. Admiral John Cunningham was born on April 13, 1885 in Demerara and died on December 13, 1962 in Middlesex.
Lieutenant General Benjamin D'Urban, GCB, KCH, KCTS oversaw the amalgamation of the former colonies of Berbice and Demerara-Essequibo and served as the first Governor of the United Colony of British Guiana. He began his service as a military officer in 1793 and later fought in the Napoleonic Wars in which he won distinction in the Peninsular War as a quartermaster general.
General D'Urban was sent to the West Indies as Governor of Antigua in 1820 and became Governor of Demerara-Essequibo in 1824. He was then sent to Cape Colony, South Africa in January 1834 where he assumed the dual role of Governor and Commander-in-Chief. His tenure was controversial and, although he was promoted to the rank of Lieutenant General in 1837 and continued in his military capacity until 1846 when he was transferred to Canada, he was relieved of the governorship in 1838. The port city of Durban in South Africa and the major street and park in Georgetown were named in his honour. Sir Benjamin D'Urban was born in 1777 in Norfolk, England and died on May 25, 1849 in Montreal, Canada.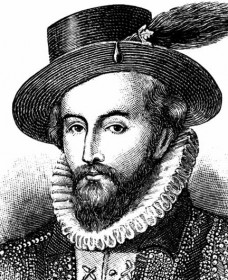 Edwin Richard Denys Moulder, BA, MA was the first alumnus to be appointed principal of the College.  He was born at Friendship Village, East Coast Demerara, British Guiana, the son of a former vicar of St Augustine and Christ Church. He was educated at Queen's College, won the Guiana Scholarship in 1891 and read Modern History at New College School and Merton College, Oxford earning his BA (Hons) in 1896 and his MA in 1908.
Edwin Moulder taught at schools in Kent, Winchester and Barbados from 1899 to 1901 and was appointed Assistant Master at Queen's College in 1901. He also served as Inspector of Schools, Director of Primary Education, Examiner to the Education Department and as Censor in the First World War (1914-18). He was appointed Principal of Queen's College in 1920 and retired in 1929. An outstanding cricketer, he represented British Guiana and the West Indies between 1902 and 1911. Edwin Richard Denys Moulder was born on October 9, 1875 and died on November 21, 1942 in Barbados.
Captain Howard Nobbs, OBE, M Sc, FRIC was the longest-serving and one of the most successful principals of all time. He was appointed in 1931 and retired in 1951. He was educated at Brockley County School and the University College, London where he gained his MSc degree and became a Fellow of the Royal Institute of Chemistry. He served with the 1st Battalion, Northampton-shire Regiment and the Royal Engineers in France during the First World War and was demobilised with the rank of Captain.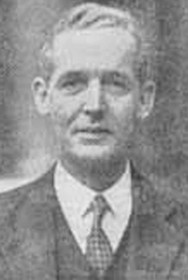 Captain Nobbs devoted his energy to preserving the College's best traditions, introducing the most recent developments in education, encouraging the staff to initiate and implement extra-curricular activity and gaining the co-operation of alumni. His greatest success was the realisation of the new College building in Thomas Lands which was opened in 1951. For his services to Queen's College and to education in British Guiana, he was awarded Order of the British Empire in 1951. Captain Howard Nobbs was born on October 29, 1891 in London.
William Exley Percival was the youngest person to be appointed principal in the history of the College. He assumed duty at the age of 29 years on March 5, 1877 as the first principal after the College had become a government institution and remained until 1893. Born and educated in England where he took the BA in Classics at Brasenose College, Oxford, he was regarded as a disciplinarian.
At the start of Exley Percival's tenure, there were only 28 students but, by the end, the number had risen to over 100.  He was a keen botanist and made a list of 114 different birds in the Botanic Gardens and this was published as a book.  He also published Wild Flowers of Georgetown in 1889.  According to Norman Cameron's History of the Queen's College of British Guiana, Percival's last words before dying were, "Carry on boys." Following his death, a group of alumni and friends subscribed a sum of money for the founding of an annual bursary − the Percival Exhibition. Exley Percival was born in 1848 and died on March 5, 1893.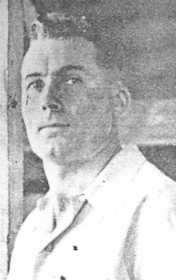 Edward Oliver Pilgrim, BSc, MBE, who became one of the longest serving masters, joined the staff of the College as a junior assistant master in 1905 and left in 1959. A Barbadian, he was educated at Lodge and earned a BSc (Hons) in Physics.
Edward Pilgrim served as a master and acted as principal on several occasions, the first time being 1919. He had the good fortune to teach more than one generation of students and to create, more than any other master, the enduring ethos of one of the most important schools in the Caribbean. He is credited with introducing the 'House System' in 1916. For several years, he was Honorary Representative in British Guiana for the Royal Schools of Music and member of the Board of Examiners, Land Surveyors and of the National Library Committee. Edward Oliver Pilgrim was born on January 9, 1886 in Barbados and died in 1970.
Sir Walter Raleigh was an English aristocrat, writer, poet, soldier, courtier, and explorer. He rose rapidly as a favourite in the court of Queen Elizabeth I, being knighted in 1585.
Walter Ralegh came into possession of a Spanish account of a fabulous golden city at the headwaters of the Caroní River in 1594. A year later he explored the territory that is now eastern Venezuela in search of Manoa, the legendary city. Once back in England, he published The Discovery of Guiana (1596) an account of his voyage which made exaggerated claims as to what had been discovered. The book contributed to fostering the legend of El Dorado. After Queen Elizabeth died in 1603, Raleigh fell into disfavour and was imprisoned for allegedly being involved in a plot against King James I who disliked him. He was released in order to conduct a second expedition in search of El Dorado in 1616 and, after his return to England, he was arrested and executed. Sir Walter Ralegh was born in Devon in 1552 and executed at Whitehall on October 29, 1618.
Frederick Thomas Weston was one of the most distinguished masters of Queen's College. He was educated at the University College, Cardiff and earned the BA (Hons) and Diploma in Education. He served as an assistant master of the Grammar School at Wallingford-on-Thames and assumed a position at Queen's College where he remained for six years.
Known as 'Taffy' and described as "the greatest all-rounder" the College ever had, Frederick Weston's favourite recreations were cricket, rugby, scouting and swimming. He introduced swimming sports and the shot put, revived boxing and became scoutmaster of the 27th British Guiana (Queen's College) Boy Scouts. He also became the Colony Commissioner for Scouts, served on the BG Boxing Board of Control and represented the colony at rugby. He departed to serve in the Royal Air Force in the Second World War but was killed in an aircraft accident. Frederick Thomas Weston was born on November 9, 1908 in Wales and died on August 31, 1943.
Sir Charles Campbell Woolley, KCMG, OBE, MC was Governor of British Guiana from April 12, 1947 to April 14, 1953. It was during his administration that the major, post-war, 10-year development programme covering all aspects of economic and social welfare transformation was introduced. This led to improvements in public health, public transportation and the social services and the introduction of the 'Waddington' Constitution introducing universal suffrage. More particularly, the new building for the College was constructed at its present site in Thomas Lands at a cost of over half-a-million dollars and the removal of students from Brickdam was completed.
Charles Woolley was a Captain in the South Wales Borderers Regiment and saw active service in the First World War during which he was awarded the Military Cross. Educated at the University College Cardiff he held the posts of Secretary to the Governor in the Ceylon Civil Service; Colonial Secretary in Jamaica; Chief Secretary in Nigeria and Governor of Cyprus before being appointed as Governor of British Guiana. Sir Charles Campbell Woolley was born in 1893 and died in 1981.
The fact that the ten houses of Queen's college were all named after dead males did not seem strange in a boys' school fifty years ago. That the men were historical figures was an assurance that their records of achievements were sufficiently known to justify their selection and to avoid embarrassment from the revelation of fresh peccadillos.
Apart from their evident eminence, the historical rationale for the selection of these personages can be only a matter of surmise. Laurence Clarke's The Queen's College of Guyana: Records of a Tradition of Excellence explains that the assignment of 'A,' 'B' and 'C' houses was based on "drawn lots" and the selections for 'E' Pilgrim and 'F' Weston houses were determined by "a poll" among a section of the College in 1945. The method of selection of the others is not known.
What is clear, however, is that the men after whom houses were named became exemplars of public service and sources of inspiration to students for over nine decades.