Key revelations from leaked files exposing an alternative financial world where the super-rich can hide their assets and pay little or no tax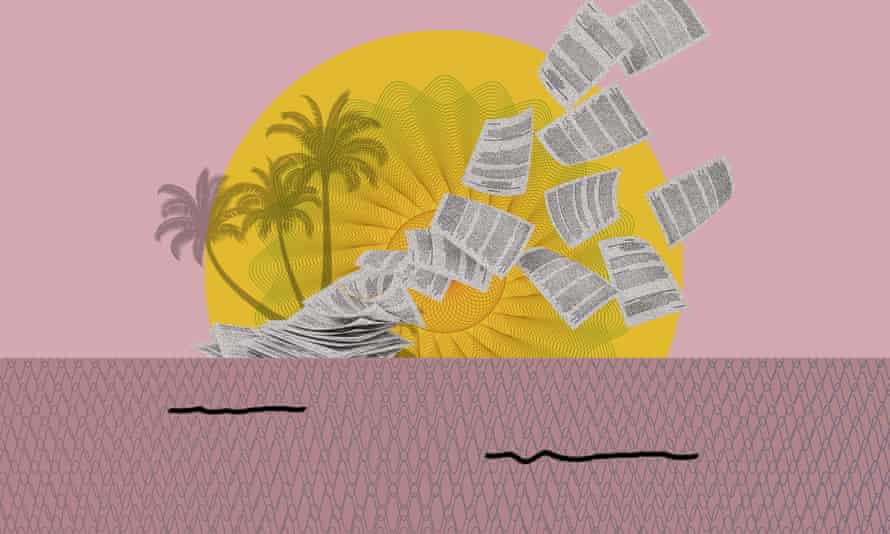 Guardian investigations team
Monday 4 Oct 2021 16.23 BST
What are the Pandora papers?
The Pandora papers are a leaked cache of 11.9m files from companies that specialise in creating offshore companies and trusts. They are the latest major data leak to expose an alternative financial world where the super-rich can hide their assets and pay little or no tax, following on from the Panama papers in 2016 and the Paradise papers in 2017.
What do they show?
The files reveal how wealthy individuals can shield their income and their assets from taxation and scrutiny by hiding them in offshore jurisdictions, more commonly known as "tax havens".
Not everyone named in the Pandora papers is accused of wrongdoing. But using companies or trusts incorporated in tax havens such as the British Virgin Islands, Panama or Switzerland, the rich can ensure their assets remain hidden, and sometimes that enables tax avoidance.
The revelations so far
Abdullah al-Hussein, the King of Jordan, has amassed a $100m global property empire hidden through offshore companies. His lawyers say there is nothing improper about him holding his property portfolio offshore, but the revelation will be hugely sensitive in Jordan, where activists have previously been arrested simply for asking how much land the king owns.
The Queen's crown estate has launched an internal review after the files revealed it paid £67m to the family of Ilham Aliyev, the president of Azerbaijan, in order to acquire part of their London property portfolio. The Aliyev clan has presided over Azerbaijan, one of the most corrupt countries in the world, for two decades. Aliyev and his family did not respond to invitations to comment.
Former British prime minister Tony Blair and his wife, Cherie, appear to have saved around £300,000 in stamp duty after acquiring a property owned by an offshore company. There is no suggestion of wrongdoing on the part of either the Blairs or the sellers, though the arrangement illustrates how routine the use of tax-avoiding offshore companies has become for high-value property transactions.
Conservative party donor Mohamed Amersi, who funded Boris Johnson's leadership campaign, is revealed to have advised on the structure of a deal that was later found to be a £162m bribe for the daughter of Uzbekistan's president. Amersi's lawyers said any suggestion he "knowingly" facilitated corrupt payments was false and that the underlying arrangements for the deal had already been put in place before his involvement.
A Russian-born oil tycoon, Viktor Fedotov, whose firm has made huge donations to the Conservative party, secretly co-owned a company once accused of participating in a massive corruption scheme, the files show. Fedotov said he was too unwell to comment but denies wrongdoing.
The papers reveal the extraordinary hidden wealth of Russian president Vladimir Putin's inner circle. His childhood friend and an alleged former lover are among those revealed to have amassed extraordinary wealth, hidden through offshore companies.
A law firm founded by Nicos Anastasiades, the president of Cyprus, and which still bears his name, was reported to financial regulators by an offshore services provider that believed it had given them false names to hide the assets of a controversial Russian oligarch. The president insists he has had nothing to do with the firm for years, while the firm strongly denies any misconduct.
The Czech prime minister, Andrej Babiš, who is up for re-election this week, is revealed to have acquired a chateau in the south of France by routing money through a series of offshore companies. He denies any wrongdoing.
The Ukrainian president, Volodymyr Zelenskiy, is revealed to have transferred his shares in an offshore company to a friend just weeks before his election. When approached for comment his spokesperson said: "Won't be an answer."
Moonis Elahi, the Pakistani minister for water resources, pulled out of making investments through offshore tax havens after being warned that his country's tax authority would be informed, the files suggest. A spokesperson denied wrongdoing and said all declarations required by law were made.
The president of Kenya, Uhuru Kenyatta, and his family are named as having amassed $30m of offshore assets, including London property. Kenyatta has previously called for all politicians to make their assets public. He did not respond to requests for comment.