—- Police say doing thorough probe of murder outside Palm Court..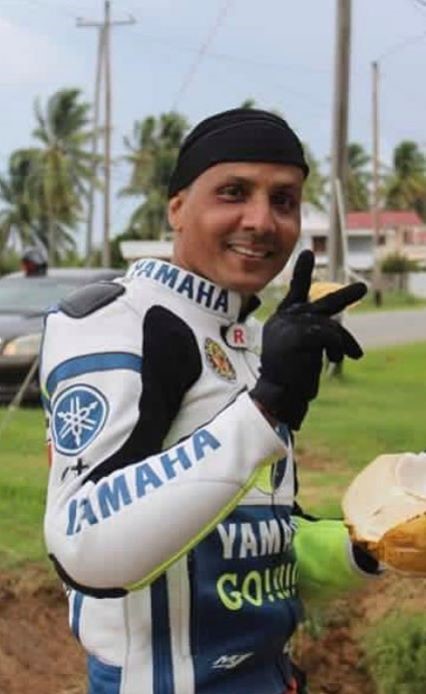 The Guyana Police Force (GPF) today said that it is doing a comprehensive probe of the murder of Ricardo Fagundes two weeks ago outside of the Palm Court Bar on Main Street.
The GPF issued a statement in relation to remarks by drug convict Roger Khan that the investigation had been compromised and that the police force had made no real effort so far.   
According to footage from Royston Drakes Production, Khan spoke at the funeral service of Fagundes at Timehri and described him as his son. Khan said that he had been the intended target of the more than 20 bullets that were pumped into Fagundes.
Khan said that he was angry and called on President Irfaan Ali to ensure a full and proper investigation of the killing.
The statement by the police force follows:
Cognisant of a video recording circulating on social media of Roger Khan making erroneous comments at the funeral service of Ricardo Fagundes, the Guyana Police Force is responding in order to clarify the status of the matter.
From the outset, the Guyana Police Force states that the investigations into the circumstances surrounding the death of Ricardo Fagundes have not been compromised, neither has the Police Force failed the victim and his family, as alluded to by Roger Khan. This incident is being treated with every seriousness and alacrity spearheaded by investigators of the Force's Major Crimes Unit. This is a fact of which Roger Khan is well aware,  since during the ensuing investigations he has been personally questioned by two ranks of the Unit in the presence of his lawyer; following which he had voluntarily given a written statement.
Contrary to what has been said by Roger Khan, the Guyana Police Force had issued a statement on the matter to the public, through the media apparatus and additionally, while it would not be prudent to divulge certain aspects of the investigation, the Police Crime Chief has been updating media operatives as they make contact with him in relation to the matter.
The Guyana Police Force is also refuting the allegation that members of the Force have been intimidating and harassing family members of the victim and their supporters during the investigations.
The Guyana Police Force is assuring the general public that a comprehensive investigation is being conducted into the death of Ricardo Fagundes and all leads are being followed with the aim of bringing the perpetrators to justice.