TODAY IN 180 SECONDS — Watch this video of Donald Trump, Mitch McConnell, Joe Biden and a pro-Trump riot that interrupted the congressional certification of Biden's Electoral College victory. Congress is scheduled to reconvene at 8 p.m. ET.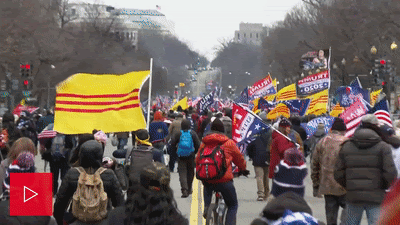 THE VIEW FROM THE FLOOR — Rep. Abigail Spanberger (D-Va.), a former CIA operations officer, spoke to Nightly about how her day unfolded. She called from a secure location as she awaited the next steps for the Electoral College certification. Her account has been edited:

I knew today was not gonna be an easy day. I had instructed my team that unless they have a need to be on Capitol Hill, I didn't want them coming in. I instructed my staff that anyone who was, to dress in jeans or workout clothes so that up until the point where they're presenting their bags, they aren't necessarily identifiable as Hill staffers. They just look like people.
READ MORE:  https://www.politico.com/newsletters/politico-nightly/2021/01/06/today-in-180-seconds-491312