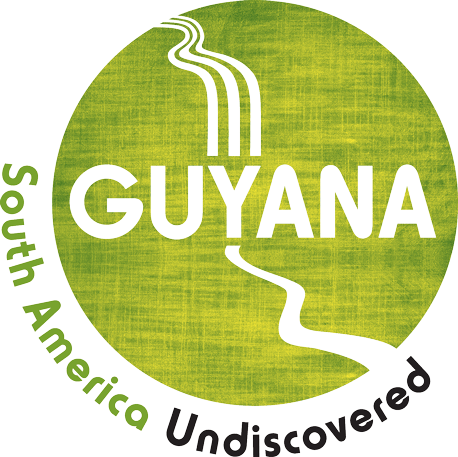 One of the things that makes Guyana so intriguing is its unique blending of cultures.
And one of the ways visitors can experience this blending is through Guyanese cuisine. With an abundance of seasonal, organic fruits and vegetables and the bounty of the sea, our cuisine is a unique Creole-Indian-Caribbean fusion.
Guyanese cuisine recently caught the attention of renowned chef, Gordon Ramsay, who filmed an episode of his "Gordon Ramsay: Uncharted" here. You can read more about that, and many other fascination aspects of Guyanese cuisine below.                   
Bon Appetit,

Carla James ' Director
UPCOMING WEBINAR
December 15. Emerging Destinations Holiday Special – South America  
************************************************
GUYANESE CUISINE: A MOUTHWATERING MELTING POT
Nowhere is the cultural diversity of Guyana more clearly reflected than in its food. The Indigenous Peoples plus immigrants from Africa, India, China, Portugal and other European countries have all contributed to contemporary Guyanese cuisine. The result is a delicious cornucopia of flavours. 
Many consider Guyana's national dish to be pepperpot. This thick stew normally takes hours to make, and can include a variety of meats–beef, pork, lamb, chicken–some hot peppers, and cassareep, a special sauce made from cassava root. Originally an indigenous dish, pepperpot is now a Guyanese Christmas tradition in many homes.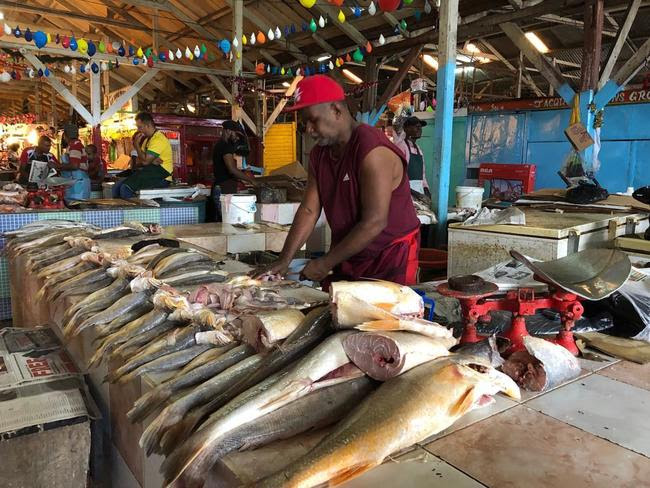 Another traditional Guyanese favourite is metemgee. A spicy coconut milk- infused broth provides a delicious base for dumplings, sweet potatoes, plantains, eddo root and cassava. 
Rounding out the trifecta of Guyana's most popular dishes is cook up rice. This is a one-pot dish consisting of rice, meats, and herbs cooked with coconut milk. Everything is prepared together and heavily seasoned with onions, basil and thyme. Cook up rice is traditionally prepared on New Year's Eve in a nice, big pot, thus ensuring no one enters the new year without food.
When dining in Guyana, you can expect dishes featuring fresh, local ingredients. And pretty much all of them are subject to getting some additional heat from Guyanese pepper sauce. A staple at every table, this fiery condiment is a blend of hot peppers balanced by cucumber or mango and a touch of vinegar.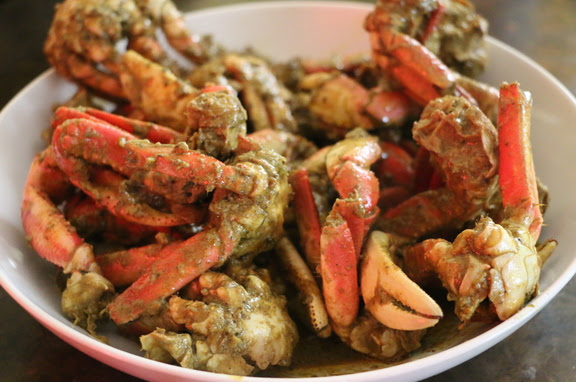 As you move into the interior of the country (rainforest and savannah regions), you'll increasingly come in contact with cassava, one of the key ingredients in so many indigenous dishes. The root of a woody shrub that grows throughout Guyana, cassava can be prepared a number of ways, including cassava bread and farine, a course flour that can be sprinkled on almost any meat or vegetable.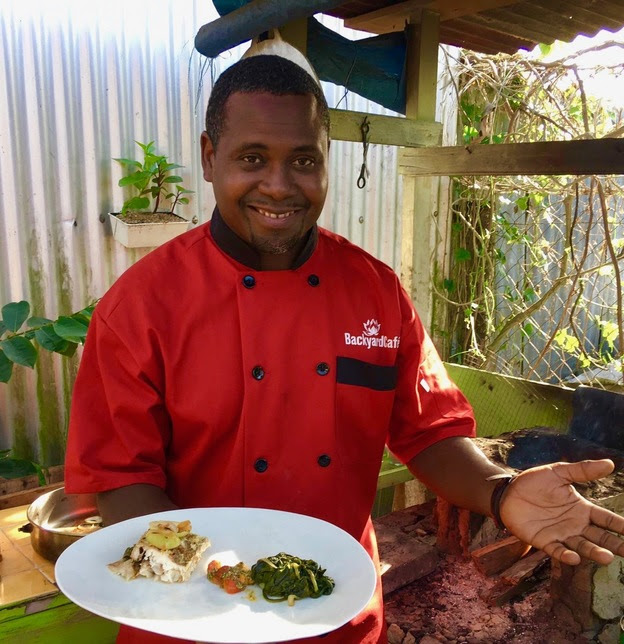 Wash down your meal with a local Banks beer, or prize-winning El Dorado rum, and you've got a true Guyanese culinary experience.
*********************************************
National Geographic: Chef Gordon Ramsay meets Guyanese chef Delvin Adams
In this short video from National Geographic, chef Gordon Ramsay meets Guyanese chef Delvin Adams at Georgetown's Bourda Market. After touring the market, Chef Delvin clues Ramsay in on pepperpot, cassareep and other Guyanese goodies, before sending him off on his rainforest adventure.
–
OTHER GORDON RAMSAY VIDEOS IN GUYANA: in Guyanese Online