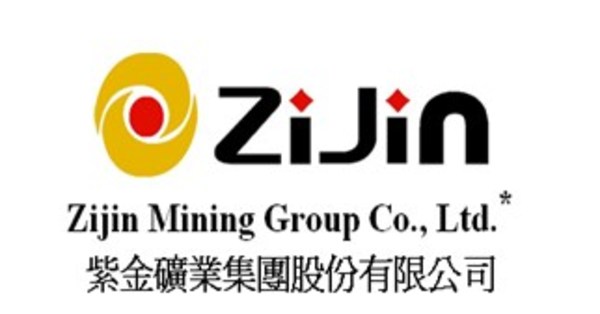 Chinese miner, Zijin Mining Group Co. Ltd and Canadian miner, Guyana Goldfields Inc (GGI) today  announced the conclusion of their arrangement where Zijin acquired all of the issued and outstanding common shares of the Region Seven-based company.
In a release today the two announced the completion of the previously announced statutory plan of arrangement under the Canada Business Corporations Act.   
GGI's Aurora's mine is in transition from pit mining to underground mining and hundreds of workers have been laid off as a result. When the large-scale gold miner resumes operations at the Cuyuni-Mazaruni mine it will be under the ownership of the Chinese company.
Pursuant to the Arrangement between Zijin and GGI, Zijin acquired all of the issued and outstanding common shares of GGI not already owned by Zijin. Each Guyana shareholder is entitled to receive cash consideration of C$1.85 per Share held, the release said.
Further details of the Arrangement are set out in Guyana's management information circular dated June 26, 2020. Registered Guyana shareholders should send their completed and executed letters of transmittal and certificates representing their Shares to the depositary, TSX Trust Company, in compliance with the instructions contained in the letter of transmittal, as soon as possible in order to receive the consideration to which such shareholders are entitled pursuant to the Arrangement. A copy of the Circular and the letter of transmittal were filed on SEDAR on July 3, 2020 and can be found under Guyana's profile at
http://www.sedar.com
, the release said. The letter of transmittal can also be accessed on Guyana's website at
www.guygold.com
.
GGI and Zijin expect the shares to be delisted from the Toronto Stock Exchange within one to three business days. Zijin will also apply for Guyana to cease to be a reporting issuer under applicable Canadian securities laws.
Formed in 1993, the release said that Zijin is based in Fujian, China and is a leading global mining company specializing in gold, copper, zinc and other mineral resource exploration and development.
MORE INFORMATION:
Reuters June 12, 2020 – Tom Daly
China's Zijin Mining to buy Guyana Goldfields for $238 million
Toronto-based Guyana Goldfields announced on June 3 that it had received a binding proposal from an unnamed overseas-based miner to acquire the company, valuing it around 35% higher than a previously accepted offer from Silvercorp Metals (SVM.TO).
On Friday, Zijin, one of China's biggest state-controlled gold producers, was confirmed as the mystery bidder behind the higher all-cash offer to buy Guyana Goldfields, whose flagship asset is the Aurora gold mine in Guyana, for C$1.85 per share.       
Zijin has been on an acquisition spree, wrapping up its purchase of Continental Gold for C$1.3 billion in March and earlier this week taking a 50.1% stake in a copper miner in Tibet for $548 million.
"The all-cash offer from Zijin represents a significant premium to the amended Silvercorp offer price and is an excellent outcome for Guyana Goldfield's shareholders," Guyana Goldfields Chief Executive Alan Pangbourne said in a statement.
While the deal falls below Canada's review threshold, all foreign investments by state-owned firms face enhanced scrutiny under toughened takeover rules introduced by the Canadian government in April, raising the prospect of delay.
"We currently have no reason to believe this will be an issue," a Guyana Goldfields spokesman said.
Zijin has also agreed to provide Guyana Goldfields with a $30 million loan to finance ongoing operations at Aurora and for other liquidity needs.
Vancouver-based Silvercorp had announced on April 27 it would acquire Guyana Goldfields for C$0.60 per share in cash and stock before upgrading its offer to C$1.30 following a rival all-cash bid from an unnamed third party.
Silvercorp had been given the chance to match Zijin's offer but announced on June 10 it would not be doing so.