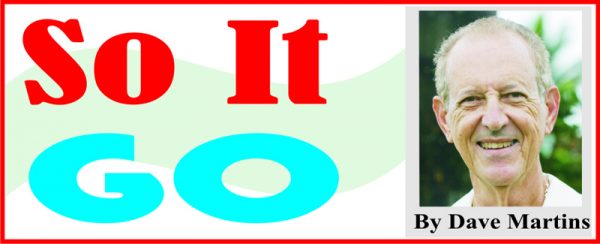 Going back to the time I started playing music professionally, among the many good things that happened to me was that I developed a coterie of staunch friends, I would even describe them as allies, starting with my homeland Guyana, and reaching Canada, where Tradewinds began, the USA, and then, in no particular order, Grand Cayman, St. Maarten, Barbados, St. Lucia, and virtually every island in the Caribbean, including Bequia, way down south, and St. Croix way up north. In each of those places, almost without exception, I found friendships, some of them almost family.
The  list would include Vic Fernandes and Harold Jones in Barbados, Ellis Chow Lin On and Cosmos Hosam in Trinidad,  the late Robert Dubourcq in St. Maarten, several in Cayman, including Henry Muttoo, and of course the late Freddie Abdool, our man in Guyana for Tradewinds from day one. The links with many of those people are alive in me still and sometimes will come roaring back on their own.         
Just this week, ambling through Facebook, staring me in the face is a post from a serious Tradewinds fan in Cayman who put up a recording of a song I had written there entitled THAT'S CAYMAN. In replying to the lady, I mentioned that although I moved back to Guyana 10 years ago I still miss Cayman, and the Caymanian people very much. The young lady responded by saying she thought I was born and raised in Cayman and she invited me "to come back home!"
Almost always, when I write these columns, it's like I'm dealing with a single rope, a kind of musing lit up in my mind somewhere, with this narrow focus, like a song, in a way, that I'm seeking to unravel.  Today, I'm warning you, it's not that. Today, as happens sometimes, the subject is all over the map, no single topic, but if you press me, I would say it's not about just one thing; it's about moods, and Ian McDonald, and Kaieteur Falls, and the two Cholmondeley brothers, and friendship, and my interest in reading, and a pal in Barbados, one in Toronto, and my soulmate Henry Muttoo in Grand Cayman. etc. Yes. et cetera describes it pretty well – truly this and that.
Ian, first of all because that was an early thought today.  Ian and I have this somewhat informal relationship where we don't see each other that often – the occasional dinner, perhaps, or the meeting we both attend – but we're in touch all the time, most often by email, and just this week he sent me a piece of writing with a very unusual slant, which led to my replying,  "Ian: Time and again you manage to come up with a telling insight on some aspect of life, compressed in a few words, as in your recent note where in response to something I said, you remarked that for you 'Every day is worth a poem." Anyone who knows Ian will tell you that's the kind of summation he often delivers. Brief, succinct and typically Ian. So that was the original impetus – Brother McDonald.  The other strands in my rope today reflect the moods that weigh heavily now in Guyanese life and some from my very own lens – a true mixed bag.
Early in my Tradewinds years in Toronto, where the band was born, I became sterling friends with two Guyanese living there, Colin Cholmondeley and Terry Ferreira. The music was of course the arena for it but there was some sort of bond operating there – Guyana upbringing, probably – that grew and grew. My awareness of Colin's famous brother, Hugh, from Radio Demerara, was probably in play with the connection to Colin and his wife Jocelyn, then living in Jamaica, and I ended up often overnighting at their home there when I was travelling down to Guyana for Tradewinds shows. (I rarely took the Miami route because of the long layover there, and also because going via Jamaica was a shorter trip and without US Customs hassles going and coming.) I came to love Jamaica from those Colin layovers.  The Terry Ferreira friendship was one that just naturally grew (kindred spirits, I suppose) as he was a frequent visitor to Tradewinds We Place nightclub in Toronto, and we were both big lawn tennis fans. In the Toronto years, as well, I became close friends with Raymond Lee-Own (first a Guyanese champion cyclist and then later himself a musician there .with his own band). Chinny, as he's generally known to Guyanese, became a friend like family (it's still that way even after I moved to Cayman and then back to Guyana) and up to today I have close feelings and a lot of admiration for Terry and Chinny for what they've accomplished in Canada as immigrants.  Without music, I would not have known them as I do.
In the Caribbean, music also brought me into the life of Barbadian radio guru Vic Fernandes, originally with Rediffusion and now with his own Capital Media station, in a relationship that has endured for going on over 50 years. Vic and I must share some sort of family somewhere in our past. We have almost exactly the same responses to things and to values and I can often tell you what Vic is going to say on a subject before he says it.  I have a somewhat similar relationship with Chinny, referred to above, and I never forget that music was the propulsion operating there as it was later with Guyanese theatre man Henry Muttoo when he moved to Grand Cayman to run the Harquail Theatre there – kindred spirits.
There are other pieces of this and that operating as I write this but space restrictions mean I will have to leave them for another day, although I cannot end today without once again mentioning the role that the late Freddie Abdool played in my musical life as he represented Tradewinds in Guyana for decades, always having the arrangements right, and taking us to the somewhat remote locations (Guyana is a huge country) that touring bands ordinarily do not visit.
I end this by reiterating the role that the late Colin Cholmondeley made in my life, both during his time in Jamaica, and upon both of us returning here to live. It was an abiding friendship, one that came about spontaneously with our similar views on things.  That relationship came directly out of my music; without Tradewinds it would probably not have happened; I cannot tie off this particular strand today without saying so in the course of my this and that. Thanks to the music for all I have cited here. That was clearly the hinge.