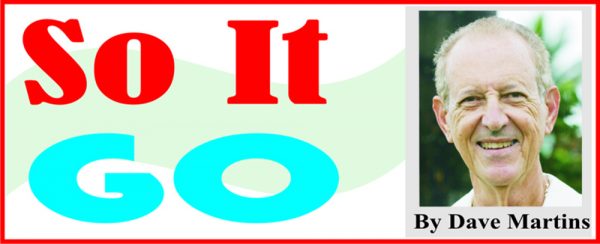 In the fifty-plus years since I started the Tradewinds band in Canada, I have been frequently asked about the direction of the group, which was a Caribbean band, formed in a Canadian city, but with a completely Caribbean focus. There were a number of factors in that decision – among them my own drive to succeed, a resolve that I perceive as coming mainly from my mother Zepherina Barcellos, who had a calm, low-key, but very determined streak in her that definitely rubbed off on me.  But on the purely musical side, my decision to give Tradewinds a distinct Caribbean focus, was based largely upon on my own love for this exhilarating Trinidad music I had come to know in Toronto from Trini friends living there.  
I liked music generally, but the ideas, the styles of presentation, the literary content, and, in particular, the fantastic imagination of those 
Trinidadian calypsonians…
those things had come to captivate me completely. I had found something I wanted to turn my hand to by applying it to whatever was the composer gene existing in me.
.
I was drawn to many kinds of music, including classical and folk, but it was calypso more so, very vividly, with its tantalising rhythmic pulse and, in particular, since I'm an ideas man, the totally open canvas of the form.  I had heard calypsonians finding a way to sing about every topic under the sun; I recognised the wider scope there and I decided this was for me.
That was my answer the first time I was asked that "why calypso" question and it remains my answer now; this was for me.  If you insist on a more detailed answer I would have to say it was the ingenuity, even the genius, especially in a literary sense, in the form, and the joyous African feel of the thing.  Calypsonians could deal with any subject – double entendre was one device they frequently used – and they would use their imagination to find a song where one would have thought none existed.  What topic could possibly exist for a song on a nation's school books?  Sparrow found one in Dan Is The Man.  Criminals were being whipped and brutalised in Trinidad's prison on Carrera; a hit song came out of that; one came from an incident of a ship wrecked on a reef.   In other words, the form beckoned to me saying, in effect, "whatever you want to sing about, it's okay with me; lemme hear you."
I can write pages on this aspect, but let me make the point more quickly by citing a song by the late Lord Superior of Trinidad (1938 – 2018), about the once historically unlikely situation in America of a black man becoming President of the country.  Supie, as he was affectionately known, showed his calypsonian genius in using the analogy of "black coffee" in the White House.  Without ever saying the words "black President" he put that sensitive message out there loud and clear.  The young ones around are likely not familiar with the song, but it can be found online, under "Lord Superior – Black Coffee".
As a nudge, here is the first part of Superior's song. It is vintage calypso.  Notice that he never used the word "race", but it is shouting all through the analogy.  It is an example of what drew me, and still does.  Here is the first part from the late Lord Superior.  Look at the variety in this man. He is demonstrating a wide knowledge of American history, he knows about Martin Luther King and the political Kennedy clan; he uses the Caribbean expression "Bush tea" to refer to the US President; he knows American history and the Boston Tea Party which was not a party; he is familiar with "aphrodisiac", and with social patterns in the USA; and the story of the President with a roving eye; and of turmoil in the US economy; and of social change affecting the White House; all of this from a simple black man with a powerful musical gene and a wide vocabulary and a familiarity with American vernacular. It is classic calypso genius; it is captivating. Go online and read the words, it is all there. Here is the early part of Lord Superior's song, which is pure artistry:
 BLACK COFFEE
(VERSE)
In America 1773, after the Boston Tea Party

The founding fathers tried to agree

On  fixing the White House beverage policy

They agreed the first family….official beverage should be tea

And you could drink milk gluttonously, but they put a long ban on black coffee

That went on for centuries until Dr. King and the Kennedy's

They tried to put America at ease

They engaged in heated debate, about what is black coffee fate

And finally they negotiate a settlement, in 2008

(CHORUS) That the citizen and his spouse could drink black coffee in the White House.

(VERSE)And then in 1910, we started drinking Bush tea

We drank that reluctantly, and the nation was not happy

Democrats jump in quite hastily and give us some Clinton tea

Clinton tea was great, that is a fact, but it's also a strong aphrodisiac

And it made the President a sex maniac

So we went back drinking Bush tea and nearly collapse the economy

They had to lift the ban, finally, so we could wake up and smell the coffee

CHORUS:  So now a citizen and his spouse can drink black coffee in the White House

I never thought I would ever see in the White House, man, we have black coffee.

Yes a citizen and his spouse could drink black coffee in the White House

I can't wait to take a trip, to go to the White House and take a sip

And join the citizen and his spouse drinking black coffee in the White House
Black Coffee – LORD SUPERIOR – Music Video
For the uninitiated, I include below a short blurb culled from online on the late Lord Superior… a master in his time:
Renowned Trinidadian culture/entertainment journalist/writer Peter Blood records, from an interview with 'Supie' in 2014 that was carried by the Trinidad Guardian, a number of other 'firsts' accomplished by the calypsonian, including being the first calypsonian to produce a record on his own record label, La Carib, in 1959, and the first calypsonian to perform in Madison Square Garden, USA, in 1968. But it was his 1957 composition, 'Brass Crown', pointing out various discrepancies in the structure of Carnival, which went down in Trinidad history as being one of the most significantly impacting calypsos historically. Superior was singing about the inequities in Trinidad's carnival that everyone knew existed and doing it in the calypso medium – known for tackling the most delicate and controversial topics.
The song initiated protests against the producers of the Calypso King and Carnival Queen competitions of the day, for paying the King a meagre $40, while the Carnival Queen, reserved for white girls, received a number of expensive prizes. Superior's song, popular with the public, was a big factor in helping to turn the organization and management of carnival in Trinidad and Tobago on its head transforming it into the powerful economic and cultural engine that it is today, thriving in Trinidad and emulated all over the world.