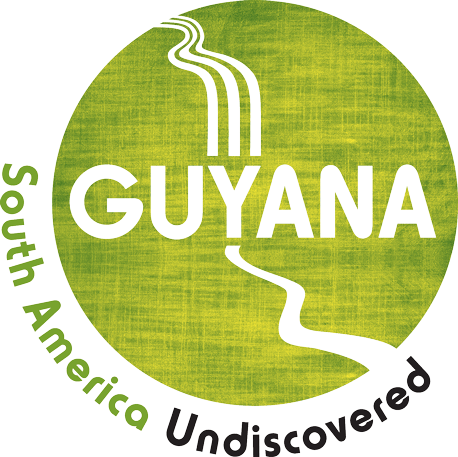 FEATURED ITINERARY — A 6-DAY MAPARI EXPEDITION
This short, custom-built 6-day trip is perfect for those with limited amount of time wishing to get into the Kanuku Mountains Protected Area. You will enjoy all the pleasures of the remote, pristine Mapari Wilderness Camp, a hammock camp overlooking a small waterfall. Includes a final night at the Caiman House.
Mapari Wilderness Camp is not your typical lodge. It is a remote and rarely visited place where wildlife presents themselves at every turn. Mapari is a hammock camp overlooking a small waterfall within the Kanuku Mountain Range. The mountains are in the southern half of Guyana and divide the Rupununi into northern and southern savannahs. In other words, it's out there.           
"We went for four days without seeing another human being," says Jane Behrend, Lead Representative, North America for the Guyana Tourism Authority. Jane recently took a 5-day expedition to Mapari and reports back with rave reviews. "We saw giant river otters, Brazilian tapir, two Harpy Eagles, a goliath frog, the largest ant in the world and the largest spider in the world."
The centerpiece of the Mapari Wilderness Camp is a 60'x20' thatched building with no walls and a sand floor. The building can accommodate up to 10 hammocks, which are provided (along with mosquito netting). "I was really concerned about sleeping in a hammock," Jane says, "but it was surprisingly great. I never realised a hammock could be so comfortable. A tip: sleep diagonally."
Meals are prepared by local cooks and served on a raised deck overlooking the creek and falls, which also provide a natural bathing pool. (As a slight nod to civilisation, the camp utilises a generator to keep perishables fresh and beer cold.)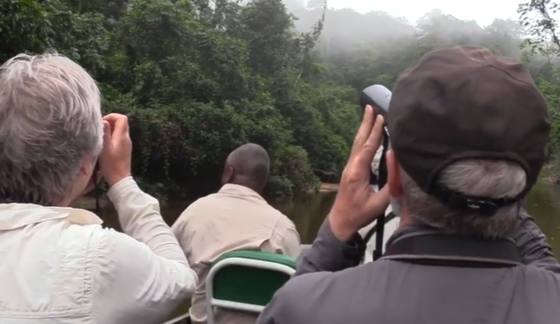 Days at Mapari are spent bird watching, taking nature hikes, or going on boat rides – river drifts as they call them, each accompanied by experienced guides, all English-speaking residents of local indigenous communities, who share their stories of the forest, its people, and its wildlife. Nights are spent around a campfire or taking a quiet river ride in quest of nocturnal denizens of the rainforest.
The Mapari Wilderness Camp is a joint partnership between Ashley Holland (founder of Guyana Truly Wild featured in last month's newsletter and the local indigenous community that owns the land. This partnership and traveler visits directly help to sustain and protect this environment by creating conservation-based training and employment for locals.
"Mapari is a dream for birders and people who want a wild experience," says Jane. "We were well taken care of, and it's an incredible opportunity to experience a virgin rainforest in its raw form – no roads, no lodges, no other tourists, just us, the river, the forest, and its wildlife."