COMMENTARY: By Martin Kettle – The Guardian UK
A triumph for Boris Johnson, and an epochal collapse for Jeremy Corbyn's Labour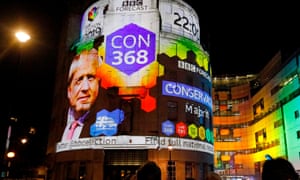 The BBC building in London showing the general election exit poll.
For the last four UK general elections, bar 2015, the 10pm exit poll on election day has been almost exactly correct, even if sometimes the predictions have been a shock to many experts. So the likelihood is that the pollsters have got it right again in 2019. But whereas in 2017 their correct prediction of a hung parliament guaranteed a embattled legislature, the 2019 prediction may even transform British politics.
READ MORE  –   SEE MORE DETAILS THE FOLLOWING ARTICLE BELOW
Election results 2019: Analysis in maps and charts – BBC News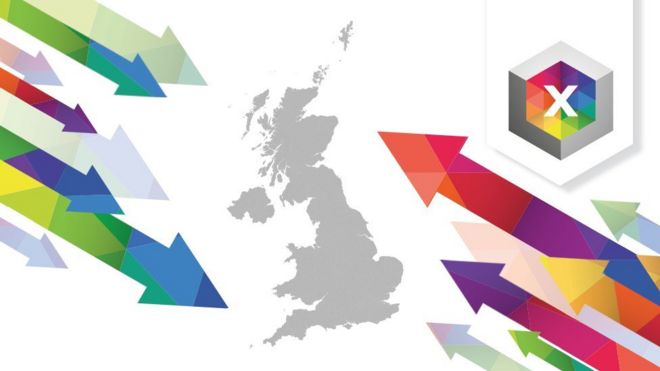 Prime Minister Boris Johnson's Conservatives have a majority of 80, with all seats declared.
They have won seats in traditional Labour heartlands across northern England and Wales, including Workington, Great Grimsby and Bassetlaw.
In Scotland, the SNP have made gains from all three other parties that held seats there in 2017, most notably taking Liberal Democrat leader Jo Swinson's seat of Dunbartonshire East.
The interactive map below shows all the seats that have changed from one party to another. Select the "results" tab to see what has happened in the rest of the UK.