.
Bisram appeared before Magistrate Renita Singh at the Whim Magistrate's Court minutes before 1 pm yesterday and was charged with counselling, pro-curing and commanding Harri Paul Parsram,  Radesh Motie, Niran Yacoob, Diodath Datt and Orlando Dickie to murder Narinedatt between 31 October, 2016 and 1 November, 2016, at Number 70 Village, Corentyne.       
Bisram, 30, was represented in court by attorneys Sanjeev Datadin and Dexter Todd, who told the court that a number of attorneys would be representing Bisram in the matter, while the state was represented by Stacey Goodings.
Magistrate Singh indicated that she would be proceeding on leave on November 25th and return on January 6th, 2020, and therefore, proposed that the next court be fixed for when she returns.
However, Datadin argued that such a delay would be unfair to his client, particularly since the constitution stipulates a fair hearing within a reasonable time. "You are saying to Mr. Bisram that he will now have to wait from today's date (November 21) until the 6th of January before you can commence, all the while he is the guest of the state. He is incarcerated," he said.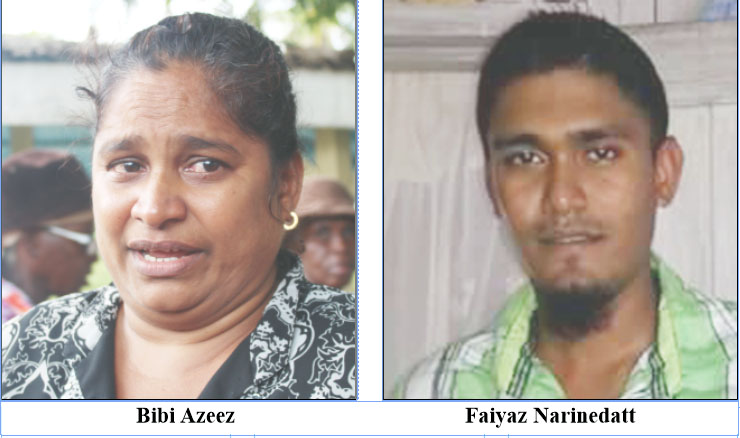 Further, Datadin requested that the state disclose why the matter was called at the Whim Magistrate's Court instead of the Springlands Magistrate's Court. He also indicated that his client did not consent to such. "If there is a reason as to why movement has happened from the locus at Springlands to this court then we …should have been informed. We know of no reasons," he said.
Goodings then told the court that they have always been reporting at the Whim Magistrate's Court since the proceedings were initiated in Bisram's absence in 2016.
Datadin also asked Magistrate Singh for it be recorded in the file that the defence brought up the issue of bail, although he noted that he is aware that bail cannot be granted at the magistrate's court for the offence. He said this is in case they are to go to a "further court".
Datadin also told the court that once disclosure is made and proceeding by paper committal is possible, the defence will really only need to cross-examine one witness.
Meanwhile, Magistrate Singh set the matter for continuation on December 2nd, and asked that the state clarify then why the matter was transferred to the Whim Magistrate's Court.
Bisram was remanded to the Camp Street Prison after Goodings made a request for such. She told the court that she was making the request for safety reasons based on a recommendation from the Director of Prisons.
Bisram was extradited to Guyana after a US appeals court in September ordered that he be extradited after denying both a rehearing of his appeal arguments and a motion to stay the extradition.
After arriving in Guyana after midnight on Wednesday, Bisram was then processed at the Criminal Investigation Department in Georgetown and transported to the Whim Magistrate's Court by members of the Major Crimes Unit yesterday morning.
However, before being transported to the courtroom Bisram was seen in the police vehicle with the air conditioning on interacting with an overseas-based attorney. He also requested to meet a cousin from the gathering of relatives present. After speaking to Bisram, she told everyone gathered she was "the lucky one."
Bisram smiled while being escorted to and from the court.
While being escorted to the courtroom, Bisram walked slowly and raised his hand repeatedly to his relatives to acknowledge their presence.
His mother, Sharmila Inderjali, was also present at court yesterday. She was seen hugging him while he was being escorted from the courthouse.
Meanwhile, Narinedatt's relatives were also present at court for the proceedings. His mother, Bibi Shakeera Azeez, 47, said, "I must thank everybody who make this possible. Me know it nah gonna bring back my son but it give me some kinda satisfaction… Me know the fact that me got to live the rest of my life without my son."
She said, Narinedatt's wife, who was recently in Guyana, had hoped to be at the court but was unable to stay in Guyana for too long due to her job. "Me glad, everything a fall in place," the emotional woman said.
Narinedatt's five-year-old son and three-year-old daughter are both residing overseas with their mother, Pooja Pitam.