APNU and AFC reach elections accord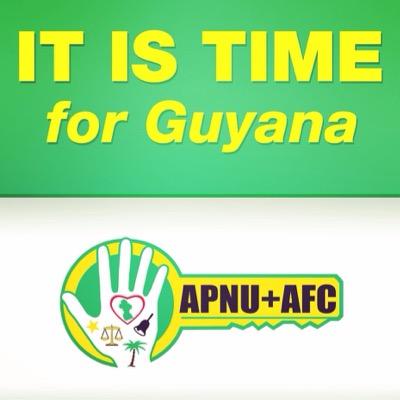 A meeting today between the two members of the governing APNU+AFC coalition ended with bright smiles and declarations of "excellent" as a revising of the Cummingsburg Accord has been agreed for the 2020 general elections.   
Sources tell Stabroek News that the AFC's candidate Khemraj Ramjattan will hold   the Prime Minister portfolio  but would not become the President were that position to become vacant. The AFC will be allotted five ministerial  positions, less than they currently have. The President would decide on the list of MPs
Minister Volda Lawrence who is the lead negotiator for the APNU though reticent to answer questions told reporters that the "coalition has always been strong".
The lead negotiator for the AFC David Patterson said "no comment" while his party leader, Ramjattan explained that the parties will go to the polls as a coalition since "together is better"
"You ain't see me smiling," a beaming Ramjattan told reporters.
Asked for specifics of the meeting held at the Ministry of the Presidency, Lawrence said a press statement would soon be released.