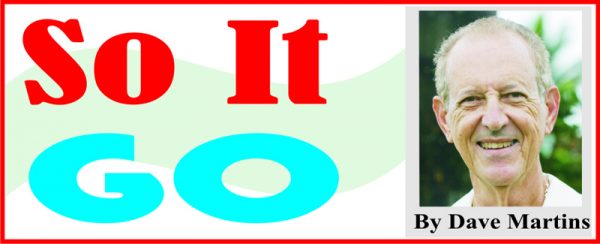 No matter how long ago you were born, no matter how long you live, we keep running into stuff that leaves you gaping and saying something like, "I think I know a lot of stuff, but I that's news to me. I never knew that."
For instance, we generally assume that the manufacturing of steel band instruments would be a Trinidad thing; not necessarily. A Trini friend of mine in Cayman, who is a maniacal steel band aficionado, sent me a note this week about a US company going full bore into that business.  It's the typical US business approach, offering "Lowest price for high quality full size music instruments. Packages for schools, Steel pans for musicians, Steel drums for beginners, Steel pan stands, Drum Mallets, Steel band music, Steel pan cases, Lead Steel pans." ("Drum mallets, by the way, are what we know as "pan sticks" – wooden sticks with a rubber tip that the musicians use to play the instruments.)   
..
They cover the bases, these Americans, however they are coming to the game late: The Japanese – who else – have been making steel band instruments for some time and, in fact, have been coming to Trinidad carnival in recent years as accomplished pan players taking part in Panorama and carnival fetes in the top steel bands in Trinidad, and there are now professional steel bands in Japan operating full time.  I can't speak for you, but until recently I didn't know that.
In the same week as the pan news, I saw a release online from the international Oxfam Charity folks telling us that the super-rich are getting richer and the poor are getting poorer. An Oxfam official reported that "the richest one percent of mankind now owns more than the other 99 percent put together", and one would have thought the disparity was being addressed. Indeed the Oxfam report said, "We cannot continue to allow hundreds of millions of people to go hungry while resources that could be used to help them are sucked up by those at the top." But the report went on to say that "world leaders' concern about the escalating inequality crisis has so far not translated into concrete action." 
"The world has become a much more unequal place and the trend is accelerating," Oxfam International's executive director, Winnie Byanima, said. "The wealth of the richest 62 people has risen by 44 percent since 2010, while that of the poorest fell by a corresponding figure." That is alarming news.
Here's another "I did not know." I saw a piece of video recently showing where some striking land transformation has taken place in a beach area up the East Coast, at Drill Mahaicony. On a spot on the foreshore where someone had erected a small building for his fishing business, the Atlantic had risen up one night and, within six hours, washed away the Drill beach area. It was completely gone, leaving the concrete building, previously on dry land, now in six feet of seawater about 150 feet from the original shoreline. That such transformation could happen so quickly, simply from rising sea, was astounding; I didn't know that could happen that fast.  By coincidence, in the same week I saw the Drill beach video, there is the following report here on Facebook: "Over its four decades-long presence in Guyana, the European Union (EU) has provided over $20.1 billion (€85 million) in grant funding for the construction and rehabilitation of the country's sea defence structures." I wonder: How many of us know that figure?
Again, in the same week, more education comes with an online post telling us there are more stores selling guns in America than there are McDonald's and Burger King stores combined. Some US states, such as New Jersey, have strict regulations applied to gun stores to dissuade robbers who break in at night and steal the guns. The video report said the robbers are so efficient they break into the stores, steal the guns on display in showcases, and are in and out in about five minutes. States such as New Jersey have regulations requiring gun stores at close of business to remove their guns on display and lock them away securely overnight. "In many states the guns are just sitting there in the open; it's like taking candy from a baby," said one officer investigating the burglaries. In one western US state where the regulations on gun stores are fairly lax, there are many as 1,400 guns stolen in a year. Who knew that?  Not me.
Not that I'm beating the panic drum, but here's another "I did not know." This one relates to the Cayman Islands, where I once lived, which offers offshore banking services to the world, and it covers another Oxfam report telling us that 94% of the world's 201 largest companies have a presence in tax havens. You can read it online at http://oxf.am/endtaxhavens, but it tells us that about US$7.6 trillion of individuals' wealth sits in offshore tax havens, and if tax were paid on the income that this wealth generates, an extra $190 billion would be available to governments every year, Gabriel Zucman, Assistant Professor at University of California, Berkeley, has estimated. Almost half the super-rich individuals are from the United States, 17 from Europe, and the rest from countries such as China, Brazil, and Mexico.
To establish that I'm not ignoring positive items, there is also a press release from Grand Cayman concerning the bumper year tourism enjoyed there in 2018, where total visits surpassed all previous years, including 2006 when the previous high was established. Total arrivals for 2018 in both air and cruise visitation was 2,384,058, which is an 11.05 per cent increase over the same period in 2017. The Cayman Islands welcomed over 450,000 stay over visitors for the first time, and arrivals in 2018 represent the highest number of stay over visits for a calendar year in recorded history. As a double accomplishment in 'firsts,' over 50,000 stay over visitors travelled to the destination within a single month, happening twice in 2018: March and December. The significant increase positively impacted the local economy with an uptick in visitor spend, increasing by US$98.1 million over 2017. The estimated total visitor spending in 2018 was US$880.1 million, an increase of 12.5 per cent. I knew Cayman was having a good year, but not the extent of the surge. For Guyana, on our own cusp of tourism expansion, those are incredible numbers, although, of course, Guyana is not a sea-and-sand destination like Cayman.