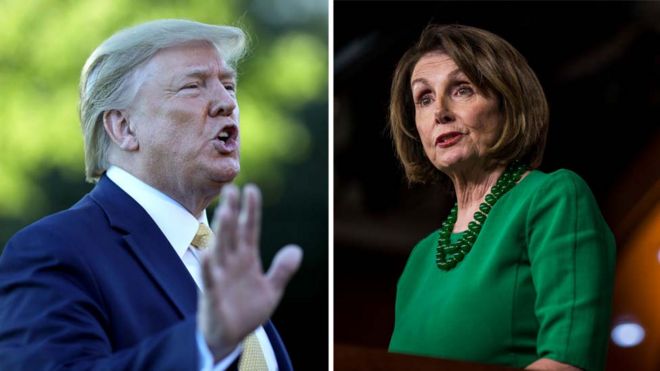 Democratic Speaker of the House of Representatives Nancy Pelosi has refused to hold a chamber-wide vote to authorise the impeachment inquiry, despite vehement pushback from the White House and Republicans. Why not?
What's the debate about?           
Mrs Pelosi affirmed on Tuesday that there is no need for a full chamber vote as her party's probe proceeds.
"There's no requirement that we have a vote, so at this time we will not be having a vote and I'm very pleased with the thoughtfulness of our caucus with the path that we are on," she told reporters.
But Republicans, who control the Senate, where any impeachment measure would go to trial, disagree.