`I am apolitical' – Chris Gayle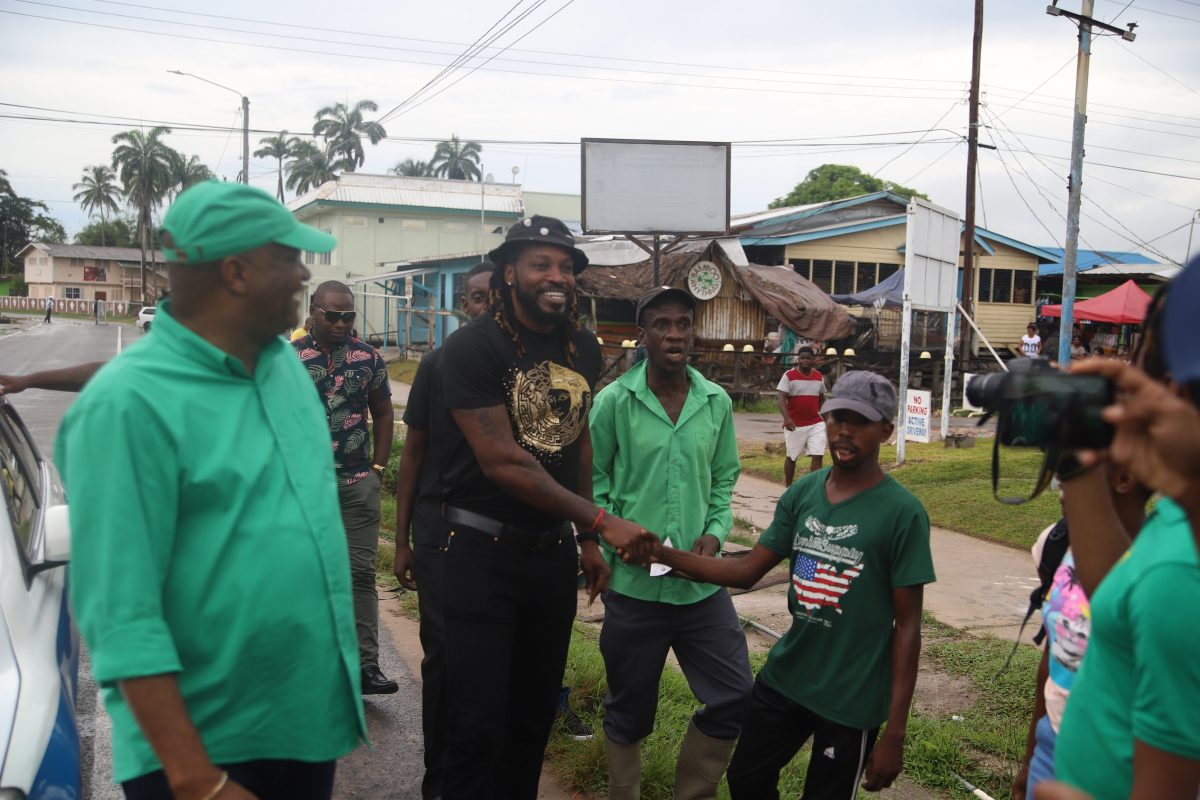 Amid negative comments on social media about his presence at a PNCR campaign launch in Linden on Saturday, Jamaica batting star Chris Gayle has reiterated that he is apolitical and had simply taken the opportunity to meet his fans.
He issued the following statement today (October 8, 2019):           
"I , Christopher Gayle, would like to make it very clear that I in no way, manner or form endorse or support any individual or political party in Guyana. I have noted the many Social Media comments in relation to my recent presence in Linden and I wish to set the record. I was invited to Linden to participate in a community outreach. As a sports personality, I relish the opportunity to meet with my fans and also to reach out to any community under the neutral banner of sports. I am apolitical of any political commitment and strongly condemn attempts to tarnish my brand and personality".
In Linden on Saturday, Gayle had told the Sunday Stabroek that he was not stumping for the party and explained that he decided to travel to the town as it was one of the places he had never been to in Guyana.