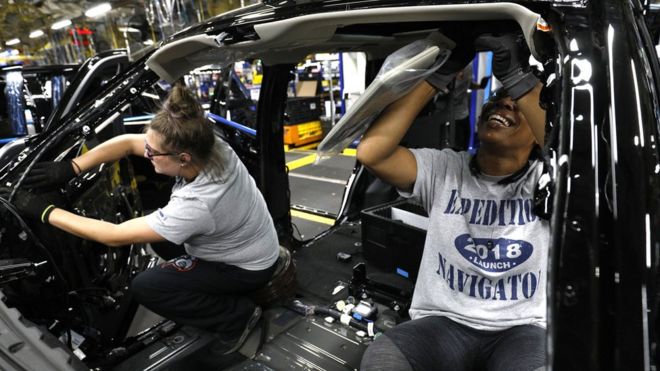 The Labor Department figures showed that the rate fell to 3.5% in September from 3.7%, with the economy adding 136,000 jobs last month.
In addition, August data was revised up to 168,000 jobs created instead of the previously reported 130,000.  However, wage growth was unchanged and manufacturing jobs fell in September.
The report came on the heels of a string of weak economic reports, including a plunge in manufacturing activity to more than a 10-year low in September and a sharp slowdown in services industry growth to levels last seen in 2016.