— more fallout from gov't breaching of constitution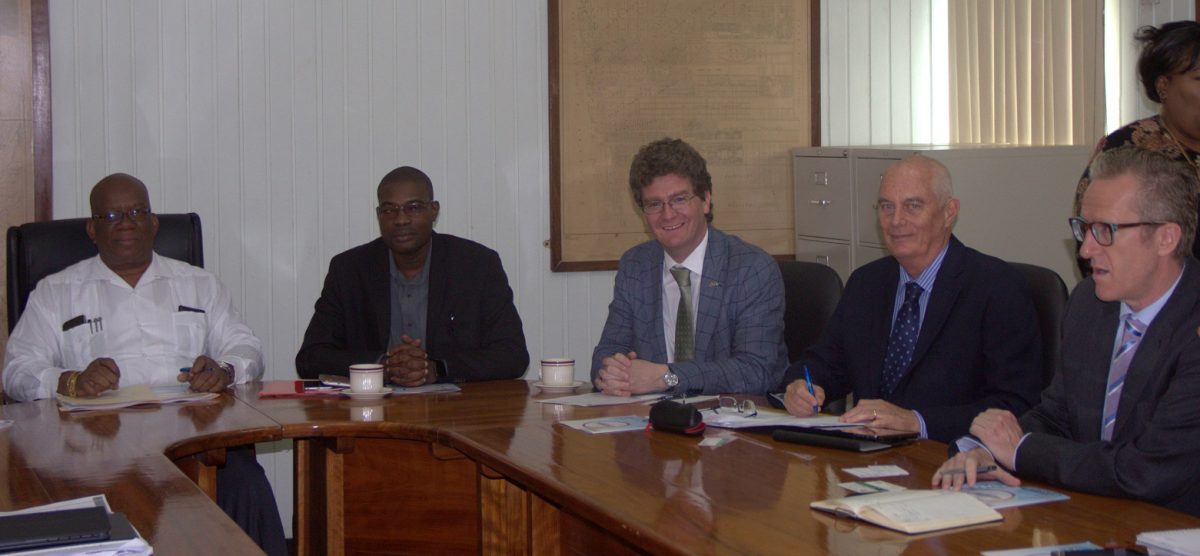 In a clear sign of the jeopardy facing the Guyana Government for not holding general elections by September 18, the UK High Commission today said that no decisions have been taken on the next phases of two vital projects: the road between Linden and Mabura and the development of the Kingston-Ogle seawall.
The British High Commission here today issued the following statement:               
UK-Caribbean Infrastructure Fund (UKCIF) update
Following reporting in the local media the British High Commissioner H.E. Greg Quinn today said:
'As part of the UK-Caribbean Infrastructure Fund (UKCIF), launched in 2016, over the last year the UK has supported initial design work for the construction of the road between Linden and Mabura and the bridge at Kurupukari which is being implemented by the Caribbean Development Bank. No decision has yet been made on the next, construction, phase of this project. Similarly whilst the UK funded the design phase of the Kingston-Ogle seawall project through UKCIF, no decision has been taken on the next phase of this project either.'
In recent days, Minister of Public Infrastructure David Patterson has talked up the prospects for the Linden-Mabura road and government agencies have also reported on the seawall project.
The UK was a signatory to a joint statement with the US and the EU on September 19 calling on President David Granger to set a date for general elections. The statement had also warned about the impact on development aid.
The statement said: "The United States, United Kingdom and the European Union thank the Guyana Elections Commission (GECOM) for devising a proposed elections timeframe for conducting General and Regional Elections.
"However, we deeply regret that, by surpassing September 18, the Government is currently in breach of the Constitution following its failure to adhere to the decisions of the Caribbean Court of Justice (CCJ) on 18 June and its subsequent orders.
"This situation comes at great cost to the people of Guyana. The prevailing political uncertainty undermines Guyanese institutions, compromises economic opportunities and delays development across all areas including infrastructure, education, health, and social services. It also hinders our ability to support Guyana's development needs.
"We therefore call upon the President to set an elections date immediately in full compliance with Guyana's constitution."