— but talks offer no road map for resolution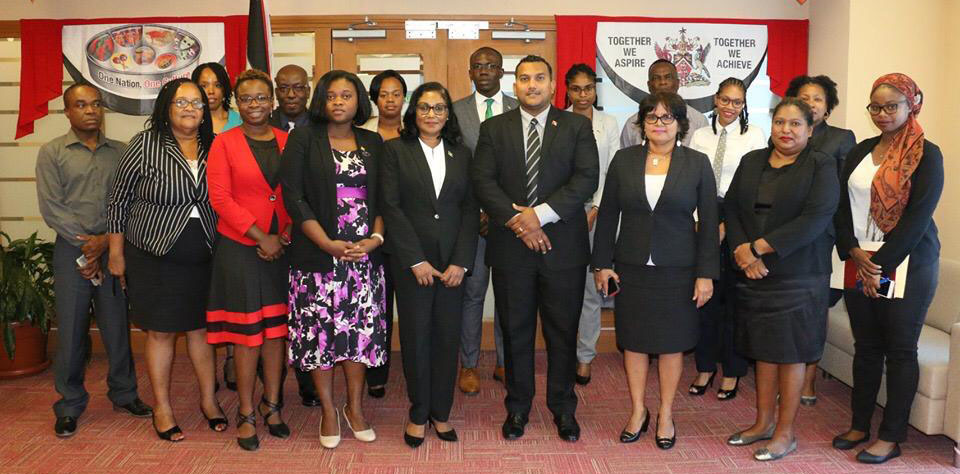 Even as local manufacturers, particularly in the agro-processing sector continue to frown upon the considerable imbalance in trade between Guyana and Trinidad and Tobago, the Ministry of Foreign Affairs has said in a public statement that local officials are now engaging their counterparts from the twin-island Republic on finding ways of correcting what is widely believed by the local business community to be a protectionist policy that continues to choke off Guyanese imports into that country.           
A release late last week from Takuba Lodge said that "technical experts" from the two countries had engaged in bilateral talks on "market access issues" arising out of what is widely seen here as deliberate barriers to exports of agricultural goods to Trinidad and Tobago. The meeting, the release said, was held following "reports of Guyanese exporters "facing difficulties when exporting products to Trinidad and Tobago."
However, a local coconut industry official described the Foreign Ministry's description of the issue as "a considerable understatement" arising out of what he said appeared to be "a deliberate effort" on the part of T&T to keep Guyanese goods off the Trinidad market. The meeting, the Ministry of Foreign Affairs statement said, "discussed challenges in exporting fresh agricultural products, the trans-shipment of honey, the ban on the export of poultry meat from Guyana, trade in equine, and the revision of the Trinidad and Tobago/Guyana Fresh Agricultural Produce and Forest Products Trade Protocol (2009)."
While the Stabroek Business was unable to secure an official comment from a local Business Support Organisation, one official told this newspaper that the bilateral exchange between the two countries "at the diplomatic level," gave rise to concerns "that the issue may drag on interminably" since he pointed out that "diplomatic engagements are not commonly known to resolve issues of this nature quickly. "The Trinidadians really have nothing to lose by the present status quo," he said.
The news that the two CARICOM countries had met to discuss the barriers to market access for local goods being exported to Trinidad came on the heels of the recent opening of the second Trinidad-owned Massy Superstore in Guyana. The two huge facilities allow for the importation of considerable volumes of Trinidad-manufactured jams and jellies, food sauces, biscuits and other condiments and while facilities like Massy have yielded somewhat to the lobby for more local agro-produce to appear on supermarket shelves, local small manufactures continue to express the view that the process is still too slow.
Following the meeting in Port of Spain the release stated that the two sides had "agreed to find resolutions to the issues discussed" though it offered no time lines for any subsequent meetings or any other form of action.
Related Coverage