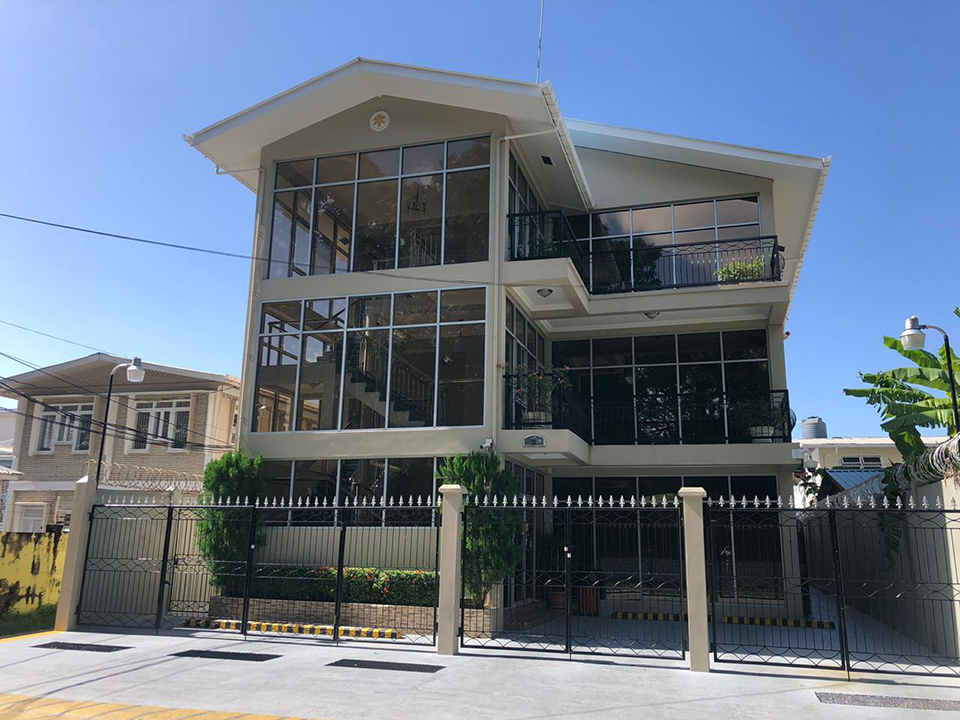 ExxonMobil has relocated its local offices to the seven-storey Duke Street, Kingston building it has rented from businessman Rizwan Khan.
Stabroek News understands that the oil major completed the move earlier this month and will house all its local offices there until the completion of its Ogle headquarters.
SEE NEW OFFICE BUILDING BELOW:     
ExxonMobil's Director of Public and Government Affairs, Deedra Moe, had told this newspaper in June that they would be "consolidating our offices from three into one until our long-term office complex near Ogle is completed."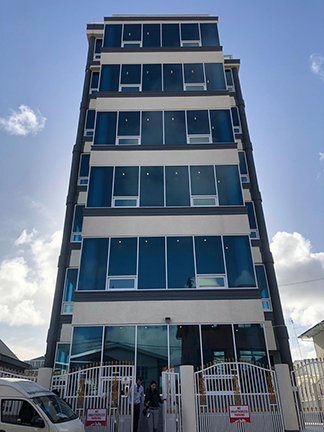 Through a sublease arrangement, on 10 acres of land leased to Ogle Airport Inc (OAI) by the Guyana Lands and Surveys Commission, ExxonMobil plans to construct its state-of-the art corporate headquarters.
In April, joint venture NABI/KCL Oilfield Construction Services Guyana in a press release, announced that it had been awarded the contract for the Ogle project.
It said that the state-of-the-art campus will be constructed on a greenfield 15-acre site comprising two buildings, associated infrastructure and will have a net zero energy footprint. The plans also include the construction of a roadway as the designated site has no road access.