With the help of rich countries, Guyana is demonstrating that preservation can be profitable.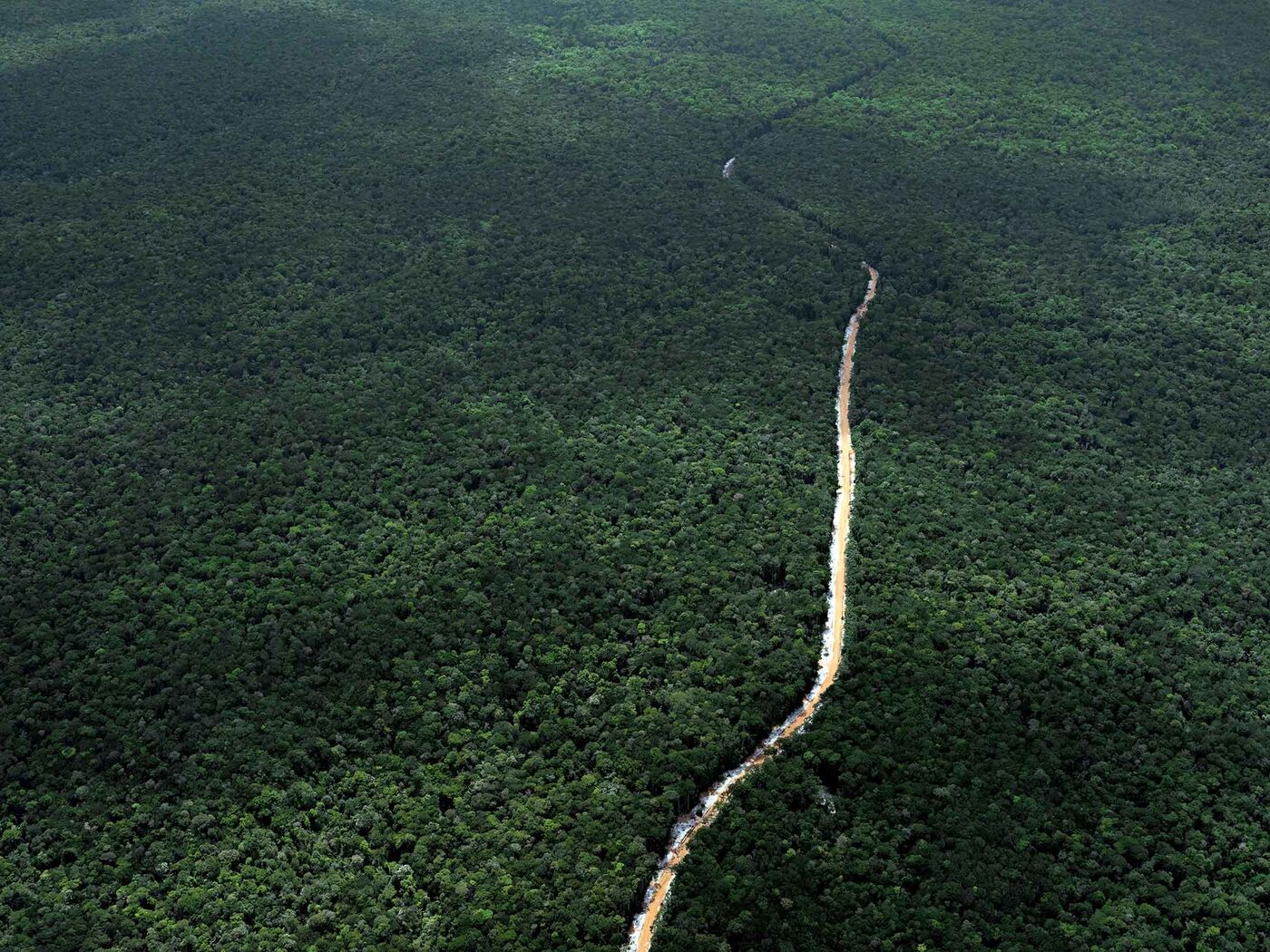 With the help of international donors, Guyana, a country of fewer than 750,000 people, is pioneering an approach to protecting the trees that cover more than four-fifths of its surface. To make the rainforest last, it's using it up slowly.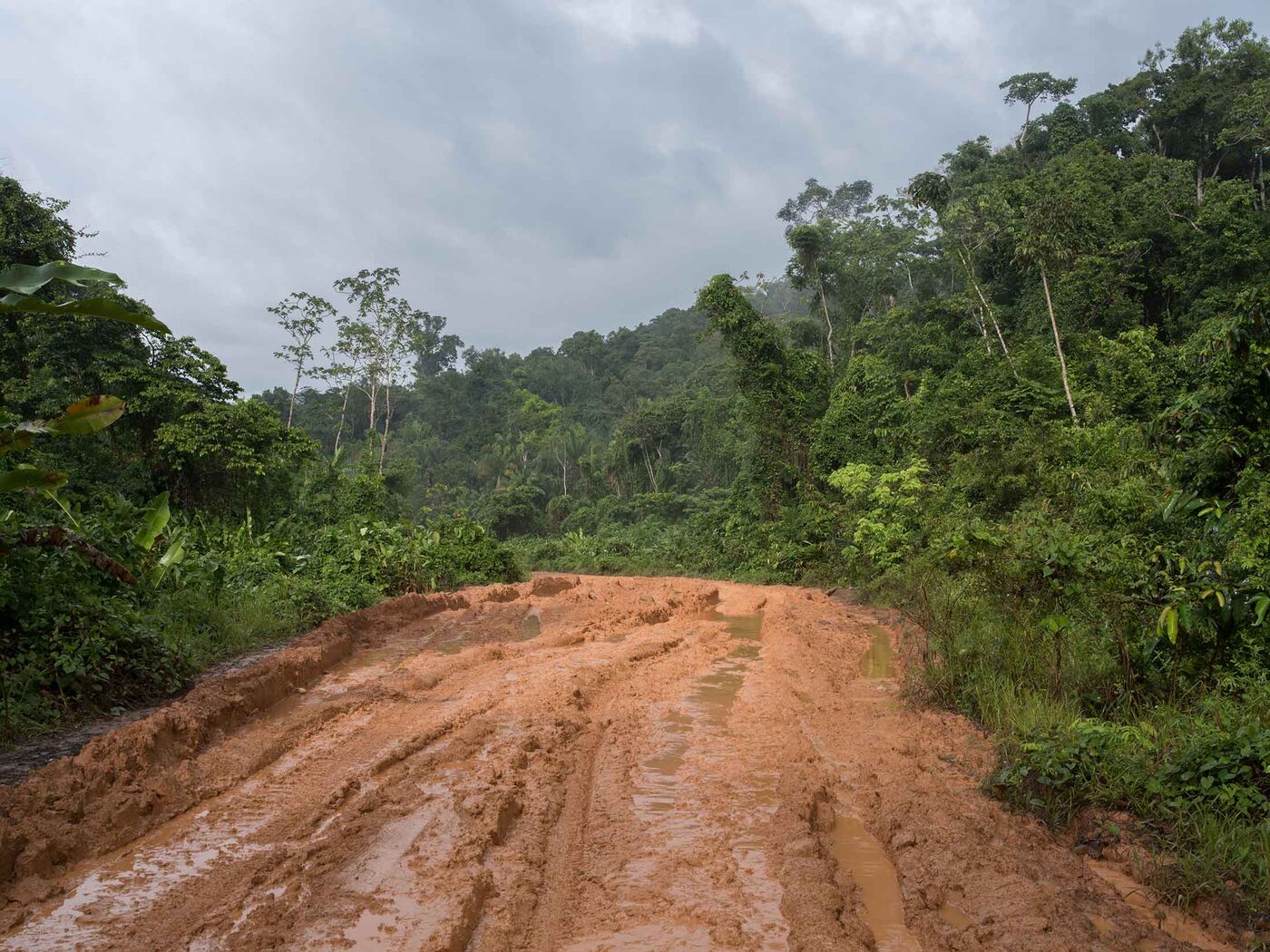 Norway signed a deal with Guyana in 2009 offering it as much as $250 million to curb deforestation, and with it, climate change. Trees are one of the world's oldest and best carbon-capture technologies; they absorb carbon dioxide from the air, store the carbon in wood, and release oxygen. The money paid for, among other things, scientists from Winrock International to assist the Guyana Forestry Commission in developing a system for measuring the quantity of carbon stored by the country's forest. Having carried out an inventory of its trees, the commission can now make educated decisions about which ones can be cut down without imperiling the health of the entire ecosystem. Guyana's annual rate of deforestation has dropped to 0.048%, one of the lowest figures in South America and well below the 0.275% average for tropical countries.
The biggest threat to the country's rainforest isn't loggers or farmers but miners. Gold is the country's No. 1 export, and there's more of the metal, as well as diamonds and other minerals, under the forest floor. Unearthing those riches would likely imperil Guyana's commitments under its agreement with Norway.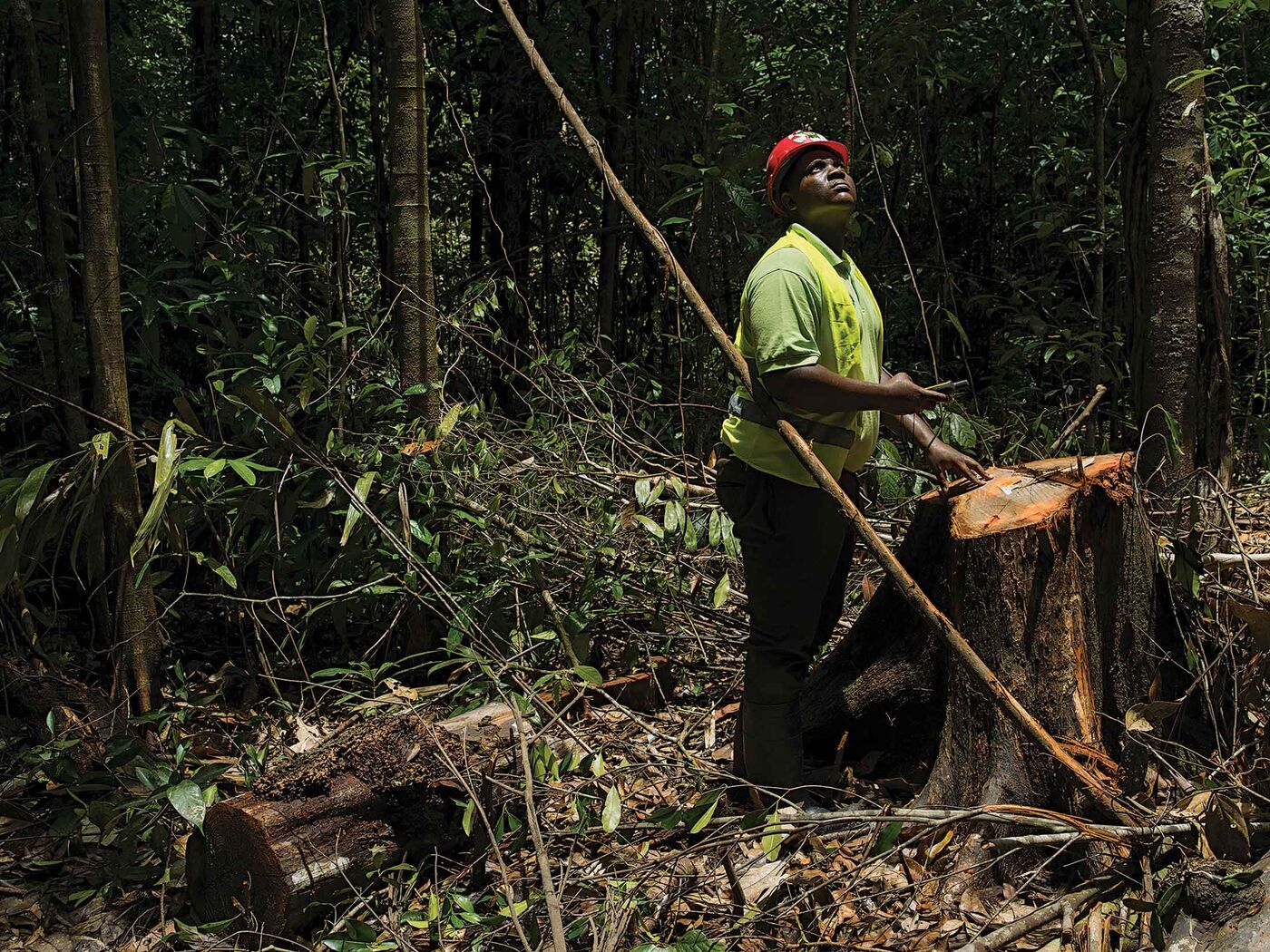 Oil, too, could pose a threat, albeit indirectly. A massive discovery by Exxon Mobil Corp. some 120 miles offshore could have the country pumping 1 million barrels a day by 2025—more than neighboring Venezuela. While Exxon's oil rigs don't appear to pose a menace to Guyana's rainforest, the billions of dollars in taxes and royalties flowing into the government's coffers might. The windfall will easily double the country's gross domestic product, which was about $3.6 billion in 2018. Some of the oil money could pay for power lines, better schools, and improved health care for the 100,000 people who live inside the rainforest. But that also would require building more roads—which would make the area more accessible to logging and mining companies.
On the flip side, some of this infrastructure might also support Guyana's fledgling efforts to become a destination for ecotourism. The Iwokrama Forest, a million-acre preserve, receives about 1,200 visitors each year, according to its manager, Dane Gobin. A grant from Exxon for a science program designed to attract international researchers and students could increase that number.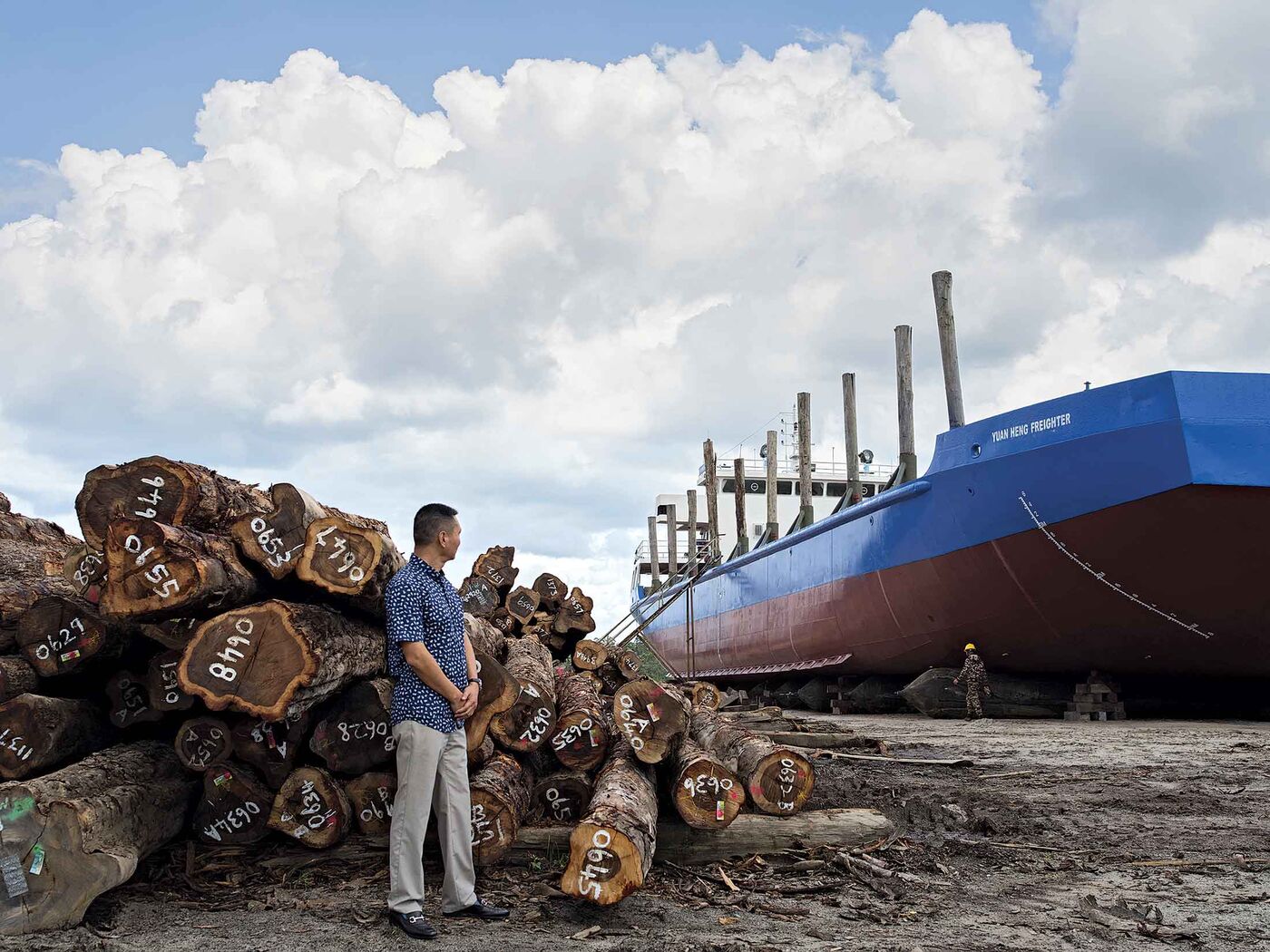 Guyana may yet prove to other poor nations that rainforests can be monetized without being cut down. But Gobin recognizes that the moment hasn't arrived yet. "You can take the title to your house to the bank and borrow money. Why? Because the market puts value on a house. We need to see rainforest at that same value level," he says. "Conservation has to be market-driven. The long-term benefits of a healthy forest are more valuable than the short-term profits from logging or mining."