Have smartphones killed the art of conversation?
So we've gone off voice calls yet spend hours glued to our phones. But it's simply that the rules of conversation have been redrawn in the age of WhatsApp, Snapchat and emojis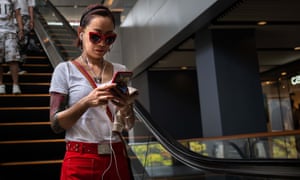 News of the un-newsy kind this week, fresh from an Ofcom study designed to confirm a belief in our worst selves: we are a nation addicted to smartphones but are repelled by the idea of making or taking voice calls.
Is this the death of conversation? Not quite, but it's certainly more than a blip in the cultural history of communication: in 2017, for the first time, the number of voice calls – remember, those things you did with your actual voice on your actual phone – fell in the UK. Meanwhile, internet addiction keeps growing, presumably because we haven't quite worked out what to do with all those hours we're saving on talking.