British Guiana at the British Empire Exhibition, 1924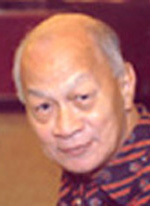 Nostalgia 530 – By Godfrey Chin 
The Guyana Booth at the World Expo in Shanghai during October 2010 was a huge attraction and created much interest with its display of the country's unique heritage.
This Nostalgia buff has always been proud of our national exhibits at foreign trade shows, etc, and recall excellent displays in the sixties in Canada, even though our star attraction, Millie the talking macaw, had to be repatriated when the exhibition opened. Millie picked up every 'cuss word from the carpenters erecting our booth and by opening day his vocabulary was worse than the local street character – 'Walker the British.' Alya remember him?   
Read more:
 https://www.stabroeknews.com/2011/features/07/03/british-guiana-at-the-british-empire-exhibition%C2%A01924/
Also view this video:
British Guiana – The Country And Its Industries Reel 1 (1924)
This is the first of nine videos taken in 1924 by British Pathe studios. There is no sound on these videos but they are rare moving pictures of those times in British Guiana.
All the videos will be featured later in an entry on Guyanese Online.